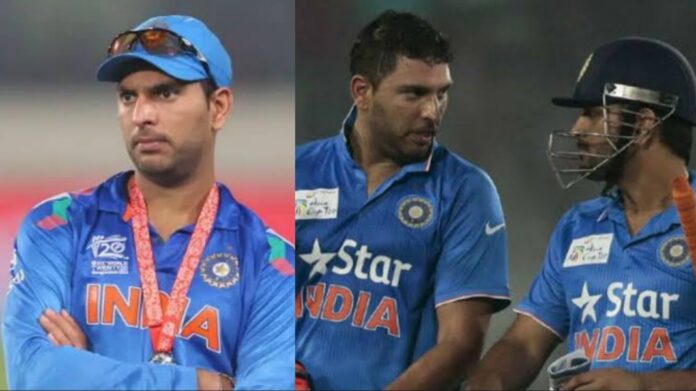 Vice-captain is the deputy to the main skipper of the team. It is a tradition in team sports to name a vice-captain in the playing squad. The reason behind that is if the main captain is not available on the field due to any reasons, his deputy can make the decisions. For example, in cricket, when a captain takes a break to answer the nature's call, the deputy takes the decision of bowling changes and field placements.
Generally, the selectors name that player as the deputy skipper whom they see a future captain. However, not all deputy skippers went on to become the captains of their teams. In this listicle now, we will list down three such Indian cricketers who were named the deputy skipper of India, but they never became the captain in even a single a match.
1. Former India vice-captain Yuvraj Singh
Not many cricket fans would know that Yuvraj Singh was the deputy to MS Dhoni in T20 World Cup 2007. The all-rounder was expecting to become the captain. However, the selectors had other plans.
"Probably the seniors thought that they need a break and obviously, nobody took the T20 World Cup seriously. I was expecting to captain India in the T20 World Cup and then it was announced MS Dhoni will be the captain," Yuvraj said on 22 Yarns podcast.
2. Ravindra Jadeja
Current Indian all-rounder Ravindra Jadeja was named the deputy to Shikhar Dhawan for the ODI series against the West Indies cricket team earlier this year. However, Jadeja got injured and missed the series. He missed the golden chance to serve as a deputy skipper.
3. Shreyas Iyer
Shreyas Iyer was the deputy skipper of the Indian team in their ODI series against West Indies and South Africa earlier this year. It is likely that Iyer will get leadership opportunities in the future.