In one of the most heartbreaking developments in cricket world, former South African cricket team captain AB de Villiers recently announced his retirement from all formats of cricket. He has clarified that he will no longer be part of franchise cricket tournaments as well.
This is a big, big loss for cricket because there will never be a player like AB de Villiers. The Royal Challengers Bangalore was the last team that de Villiers represented. The IPL 2021 Eliminator between Kolkata Knight Riders and Royal Challengers Bangalore has proven to be de Villiers' last match.
Speaking of the last match of de Villiers, in this article today, we will look at the bowlers who dismissed AB de Villiers in his last Test, ODI, T20I and IPL match.
1. Last bowler to dismiss AB de Villiers in the IPL – Sunil Narine
Talking about the last player to pick up AB de Villiers' wicket for the last time in IPL, it was Sunil Narine. The mystery spinner rattled the stumps of the RCB star during the Eliminator match. Narine performed exceptionally well in that match and took KKR to the Qualifier 2 match.
2. Test – Pat Cummins
AB de Villiers played his last Test match against Australia in 2018. South Africa won that match by a margin of 492 runs. The right-handed batter scored 69 runs in the first innings, but in the second innings, Pat Cummins dismissed him when he was on six runs. Cummins dismissed de Villiers caught behind.
3. Last bowler to dismiss AB de Villiers in ODIs – Yuzvendra Chahal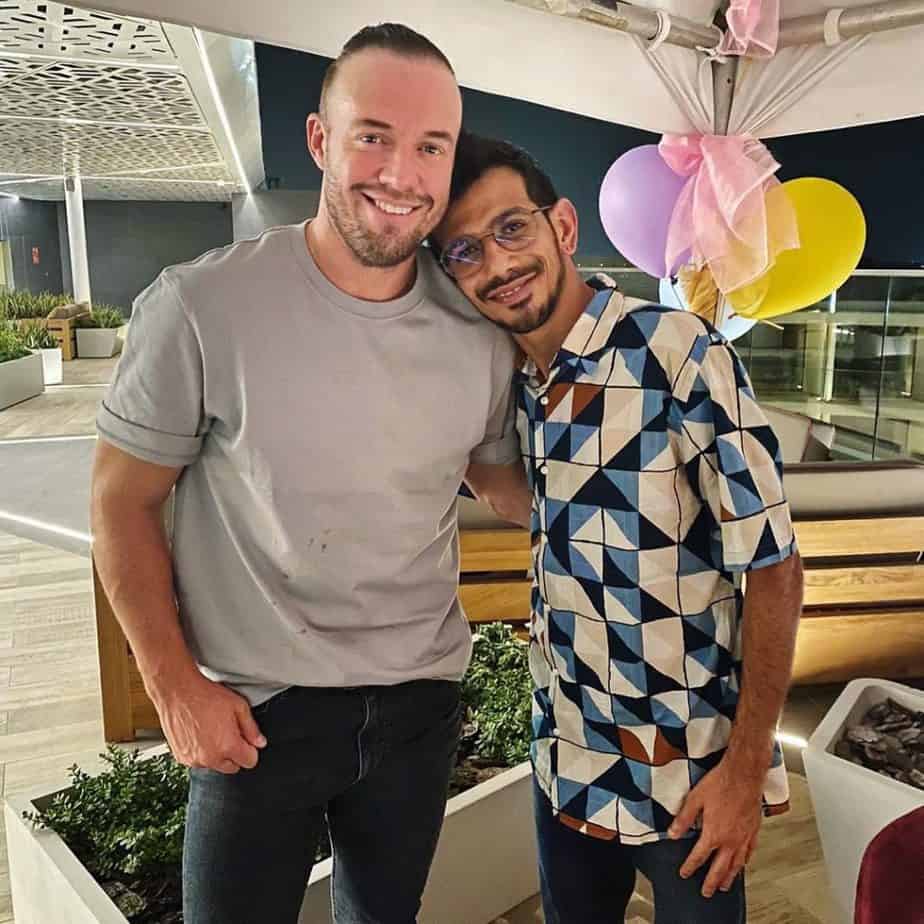 AB de Villiers' former RCB teammate Yuzvendra Chahal was the last bowler to dismiss him in an ODI match. Not many fans would know that Mr. 360 played his last ODI against India in 2018 and scored 30 runs off 34 deliveries before Chahal rattled his stumps. Virat Kohli scored a century in that game, and India won by eight wickets.
4. T20Is – Mohammad Saifuddin
Mr. 360 played his last T20 international match against Bangladesh on October 29, 2017. He scored 20 runs from 15 balls before Mohammad Saifuddin dismissed him caught out, but David Miller's century ensured the Proteas won that game by 83 runs.