It was indeed a forgettable season for Chennai Super Kings this year. That said, the team did leave the campaign with a couple of positives. The emergence of Ravindra Jadeja as a finisher and the rise of Sam Curran and Ruturaj Gaikwad would have made the CSK fans happy.
The team's Achilles heel this season was their batting. Despite having some quality batsmen, the lack of intent affected the squad very much. Before Ruturaj Gaikwad started pulling things back together, the team was almost out of the playoffs race.
In this article, we talk about an interesting stat concerning the batting department of CSK. We tell you who faced the maximum number of balls this edition for the franchise.
1. Faf du Plessis – 319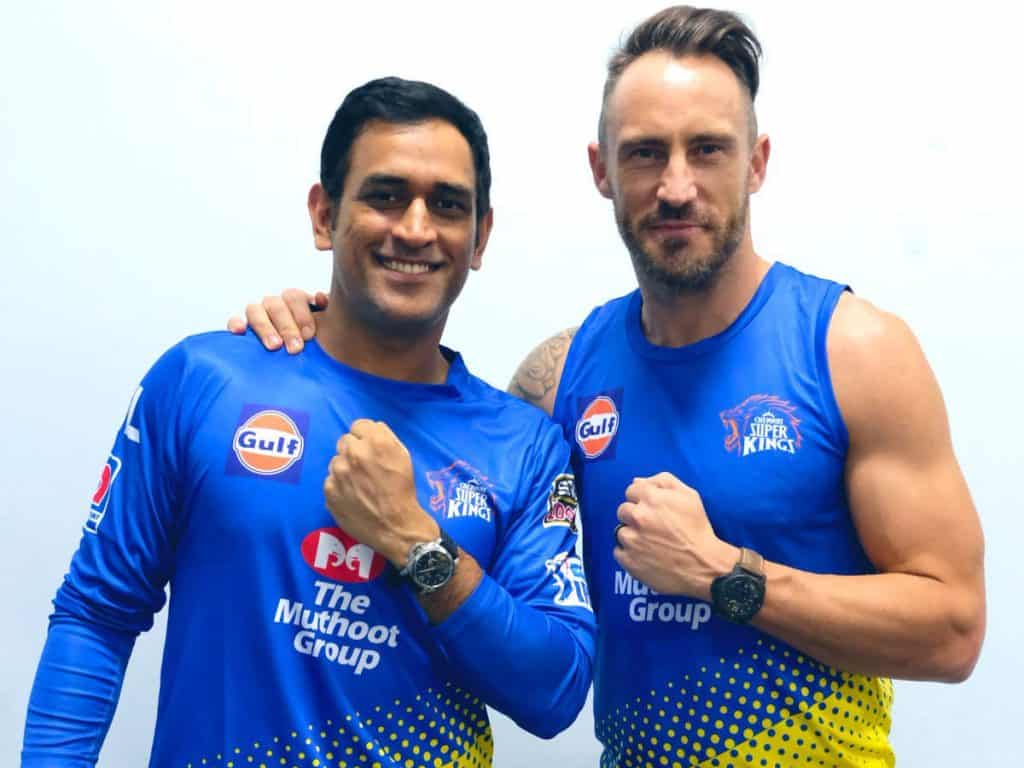 Of course, it was the team's highest scorer, Faf du Plessis, who faced the most number of balls in yellow this campaign. Had it not been for Faf's spectacular run, CSK would have faced more embarrassments in the batting unit. In fact, if the South African had stood ground in some of the games during the middle of the season, CSK could have had a realistic chance of making it to the playoffs. Of the 319 deliveries he encountered, Faf made 449 runs at a strike-rate of 140.75. His stats comprised a total of four half-centuries.
2. Ambati Rayudu – 282
Ambati Rayudu missed a couple of games for CSK this edition and also played at No.4 on some occasions. Despite this, he happens to be the batsman who faced the second-highest number of deliveries. This shows how big a problem CSK had with their inconsistent top-order. Coming back to Rayudu, the Hyderabad-cricketer was inconsistent but did play a few good knocks. He finished with stats of 359 runs at a strike-rate of 127.30.
3. Shane Watson – 247
Although he missed three games, Shane Watson still finds a place in this list. Well, that's one of the perks of being an opener in your batting unit. Watto had a mediocre campaign in this edition. Barring two half-centuries, he had very few things to prove his case. He even got dropped for a few games after the decision to back him did not pay dividends. The legendary all-rounder announced his retirement from the game recently. Watson made 299 runs at a strike-rate of 121.05.
4. MS Dhoni – 172
MS Dhoni played just 172 balls this season. He started very slowly in the competition but soon started showing flashes of what he is famous for. However, the pressure of the failing top-order was too much for him. MSD is a designated finisher, and it was hard on him for having to play anchor and achieve steep targets in a couple of encounters. Had he been provided more freedom, it was inevitable that he would have delivered. That said, MSD himself is nearing forties, and it would be unfair of us to expect him to play a smacking knock in each and every game. MSD made 200 runs at a strike-rate of 116.27.
5. Ruturaj Gaikwad – 169
One of the big positives for CSK this season was Ruturaj Gaikwad. It was not an easy ride for the man in IPL. He had been waiting very long for his chance and even had to brave the Coronavirus to participate in this season. Add to this, Ruturaj's first few games went horribly bad for him. Nevertheless, the talented youngster did not give up and eventually, put out a brilliant display of his skills. Scoring three fifties consecutively, the Maharashtra batsman offered a ray of hope to the CSK fans. In fact, for the upcoming campaign, he might as well be the player whom the loyal supporters of the franchise would be most excited about. He finished with stats of 204 runs at a strike-rate of 120.71.