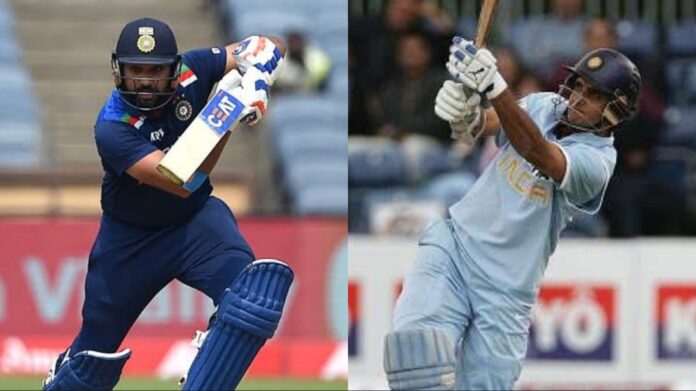 Scoring 7500 runs in ODI cricket is not an easy task. A player needs to have a long career, where he must perform consistently and play match-winning knocks for his team to achieve this feat. One of the most challenging jobs in ODI cricket is the role of an opening batter.
The openers have to face the new ball. They do not have an idea about how the pitch will play on that particular day, which is why the job is a little more difficult than batting at other position in the lineup. Still, many great players achieved success as an opener in the ODI format and completed 7500 runs in ODIs only while opening the innings.
In this listicle now, we will look at the five such opening batters who completed 7500 ODI runs as an opener in less than 200 innings.
(Stats Credit: Shebas)
1. Rohit Sharma completed 7500 ODI runs in 149 innings
Current Indian cricket team captain Rohit Sharma has become the fastest player to complete 7,500 runs as an opener. He completed the record in just 149 innings and is the only one do so in less than 150 innings.
2. Hashim Amla completed 7500 ODI runs in 158 innings
Hashim Amla was one of the greatest players of South African cricket team. The right-handed batter batted with supreme consistency and completed the milestone in 158 innings as an opener.
3. Sachin Tendulkar completed 7500 runs in 170 innings
Former Indian cricket team batter Sachin Tendulkar accomplished this feat in 170 innings. He held the world record for the fewest innings by an Indian before Rohit Sharma broke it.
4. Sourav Ganguly
Sourav Ganguly also features on the list. The former Indian cricket team captain needed 182 innings to complete 7500 runs as an opener.
5. Chris Gayle
Former West Indies cricket team captain Chris Gayle achieved the feat in less than 200 innings as well. He achieved it in 192 innings as an opener.