Cricket is one of the most popular sports in the entire world right now. The fact that number of cricketing nations and earnings of cricketers are increasing day by day solidifies the aforementioned claim. International cricket is the highest level of the game, and it is the dream of every young batsman to score an international hundred for their country.
Not every cricketer who played international cricket at the senior level could realize this dream. However, there have been six batsmen in cricket history who have recorded an international hundred at senior level before celebrating their 18th birthday. Here's a list of six such players who have created this record.
1. Hamilton Masakadza
Zimbabwean batsman Hamilton Masakadza scored his first Test hundred before turning 18. He was 17 years and 352 days old when he scored 119 runs for Zimbabwe in a Test against West Indies.
It was in the year 2001 during a Test match in Harare. The visitors took a big first innings lead, but Masakadza's century ensured that the Zimbabwean cricket team pulled off a draw at home.
2. Sachin Tendulkar
Sachin Tendulkar is the youngest Indian player to have registered an international hundred. The right-handed batsman accomplished feat before turning 18.
He was 17 years and 107 days old when he aggregated 119 runs against England in Manchester. Tendulkar was the Man of the Match in that drawn Test match.
3. Mushtaq Mohammad
Mushtaq Mohammad is one of the two Pakistani players to appear on this list. Playing against India in Delhi, Mushtaq's century helped Pakistan draw the match.
Batting at number six in the first innings, Mushtaq amassed 101 runs in 205 minutes, smashing 19 fours. Pakistan reached 285 runs in the first innings because of the 17 years and 78 days old player's hundred.
4. Mohammad Ashraful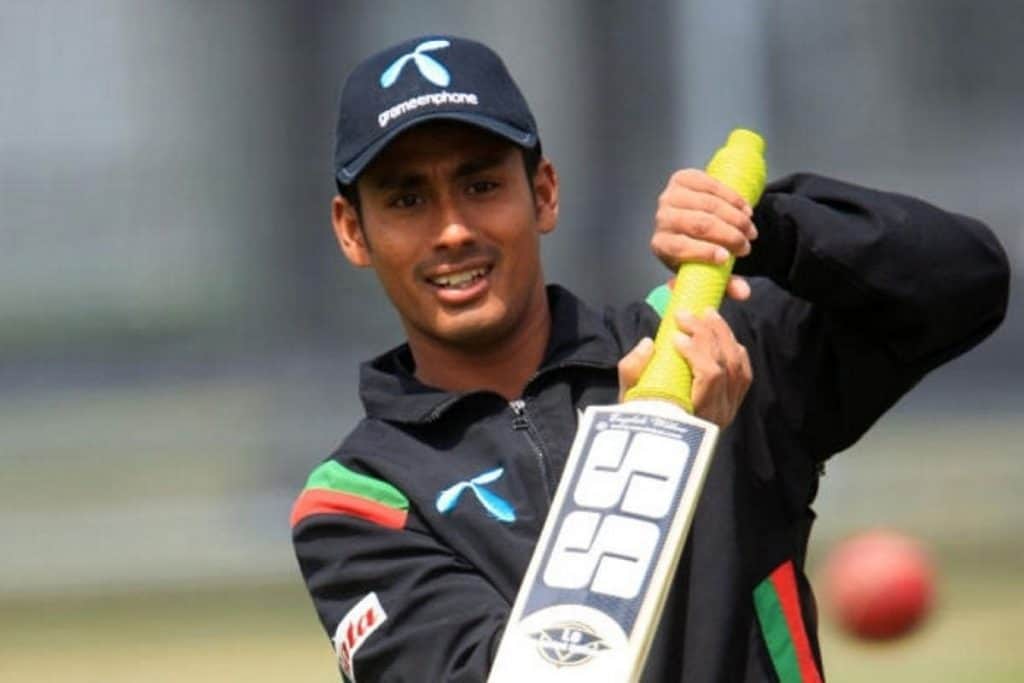 Former Bangladesh batsman Mohammad Ashraful remains the youngest Test centurion to date. Ashraful was 17 years and 61 days old when he scored his maiden international hundred at the senior level.
Playing against Sri Lanka at Colombo, Ashraful scored 212-ball 114 in the second innings. Unfortunately, Bangladesh still lost that Test match against Sri Lanka by an innings and 137 runs.
5. Youngest Afghan to score an international hundred – Usman Ghani
Afghanistan is one of the world's newest Test-playing nations. Usman Ghani is currently the youngest cricketer from the Afghanistan team to score an international hundred.
He accomplished that record on July 20, 2014 against Zimbabwe in Bulawayo. He scored 118 runs off 143 deliveries, aged 17 years and 242 days. Unfortunately, Afghanistan lost that match by eight wickets.
6. Youngest player to score an international hundred – Shahid Afridi
Former Pakistan cricket team captain Shahid Afridi is the only player in international cricket history to score a hundred at senior level before turning 17. He was 16 years and 217 days old when he scored his first ton.
Afridi accomplished this record in an ODI against Sri Lanka in Nairobi. He blasted a 40-ball 102 to power Pakistan to 371/9 in 50 overs. Pakistan won that game by 82 runs. Afridi was the Player of the Match in that game. To date, no cricketer has been able to break the world record created by Shahid Afridi back in 1996.