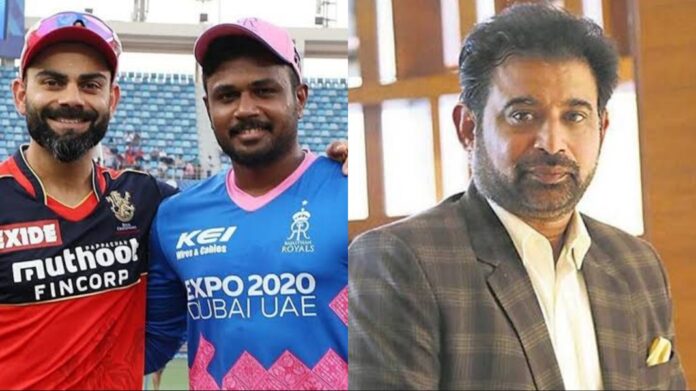 Chetan Sharma was caught in a sting operation by Zee News recently. The current Indian chief selector made some stunning revelations that may surprise the cricket fans. BCCI is the richest cricketing board in the world, which is why fans expect transparency and clarity in matters like team selection.
However, looking at the way Chetan Sharma spoke about how things work in Indian cricket, many fans have been left disappointed. Here's a list of the top six secrets of Indian cricketers that the chief Indian selector disclosed in his sting operation:
1. Chetan Sharma talked about Virat Kohli vs. Sourav Ganguly
Sharma made it clear that former BCCI President Sourav Ganguly never liked Virat Kohli, who was the team's captain at that time. He also clarified that Rohit Sharma was not favored by the selectors, it was just that they did not like Kohli.
2. Players visit Chetan Sharma
In the same sting operation, he added that players like Hardik Pandya, Umesh Yadav and Deepak Hooda visit his house. He said they discuss the future in cricket.
3. Chetan Sharma breaks silence on Rohit Sharma vs. Virat Kohli
Next, he said that Rohit Sharma and Virat Kohli have never had a battle which has been hyped so much by media reports. He said that they are like Amitabh Bachchan and Dharmendra.
4. Why key players are rested
Star players like Virat Kohli and Rohit Sharma have been rested from T20Is since T20 WC 2022. Chetan said that the big names are 'rested' to give players like Shubman Gill a chance.
5. Why Virat Kohli lost ODI captaincy
BCCI sacked Virat Kohli as ODI captain in 2021. The chief selector said that they removed him from ODI captain's post as they did not want two separate white-ball captains.
6. Injections
Chetan Sharma said, "if you don't include Sanju Samson, on twitter people blow us off". (Sting operation by Zee News).

— Mufaddal Vohra (@mufaddal_vohra) February 14, 2023
The selector also said that some 'superstar' players take injections to get 100% match ready. He further mentioned that the selectors know if they don't pick Sanju Samson, Twitter will blow them.