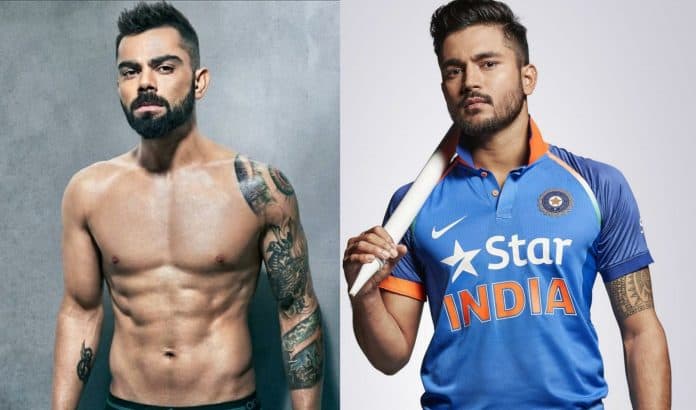 Yo-Yo Tests have become an integral part of the Indian cricket team over the last few years. Ever since Virat Kohli took over the team's captaincy, fitness has been the group's primary goal. Even the domestic cricketers need to have proper fitness to earn a place in their state team.
The Indian team management has decided to keep a limit of 16.1 scores for the Yo-Yo Tests. The players scoring below 16.1 cannot be a part of the team. However, some players have defied that limit, and a few players have even managed to cross the 19 points mark on the Yo-Yo Test scale.
In this article, we will look at the seven Indian cricketers with the highest Yo-Yo Tests score, as per yoyotest.com website –
7.Rishabh Pant – 17.2 
India's upcoming wicket-keeper batsman Rishabh Pant had made a terrific start to his international cricket career. Pant scored Test centuries in Australia and England. Also, he shone for the Delhi Capitals in IPL 2019.
Although his physique is not like Virat Kohli or Hardik Pandya, Pant has a fantastic score of 17.2 in Yo-Yo Tests.
6.Ashish Nehra – 18.5 
It might surprise a few cricket fans, but the fact is that Ashish Nehra managed to score 18.5 in a Yo-Yo Test. He had been active in the international arena for quite a long time. Even though he was injury-prone in the first half of his career, Nehra managed to maintain the right fitness level in the second half.
Nehra played for teams like Chennai Super Kings and Sunrisers Hyderabad in the latter half of his career. His incredible fitness was the key reason why he earned a place in these two teams. The left-arm pacer himself disclosed his Yo-Yo Test score after retirement.
5.Virat Kohli – 19 
The Indian cricket team captain Virat Kohli stands at the fifth position when it comes to Indian players with the highest Yo-Yo Tests score. Kohli is one of the fittest cricketers globally, but his Yo-Yo Test score is surprisingly low.
Even a few Indian domestic cricketers have a better score than him. Pakistani fast bowler Hasan Ali has a Yo-Yo Test score of 20.
4.Hardik Pandya – 19 
Another Indian cricket star to have a Yo-Yo Test score of 19 is the Mumbai Indians' all-rounder Hardik Pandya. The Baroda-based player registered a score of 19, as per Ashish Nehra's statement.
Pandya recently became a father, and he would be keen to make his return to the cricket world through IPL 2020 soon.
3.Manish Pandey – 19.2 
Karnataka cricket team skipper Manish Pandey was the first Indian batsman to score a 100 in the IPL. Over the years, he has played for several IPL franchises and is a part of Sunrisers Hyderabad.
Even though he has not fired all cylinders for the Orange Army, Pandey's Yo-Yo Test score of 19.2 makes him the fittest player in SRH.
2.Mayank Dagar – 19.3 
Even a few domestic cricket stars have a Yo-Yo Test score better than the Indian cricket team captain, and one of them is the Kings XI Punjab star Mayank Dagar. The youngster will likely make his debut in IPL 2020.
In case you did not know, Dagar is the nephew of former Indian opening batsman Virender Sehwag. His fitness levels make him one of the top players in domestic cricket.
1.Ahmad Banday – 19.4 
The highest Yo-Yo Test score recorded by an Indian player so far is 19.4. Jammu and Kashmir's opening batsman Ahmad Banday achieved this feat during a Yo-Yo test during the domestic season. A report by Greaterkashmir.com states that Banday had a score of 19.4, and according to yoyotest.com, Banday has the best rating among Indian cricketers.