Cricket is not anymore a sport that's restricted to one region. The game has become global and ICC is trying its best to reach out to all the nations showing interest in the game. Of course, cricket has a long history, too. This means that it is not a surprise if two cricketers have the same name. In this article, we discuss a unique playing XI of cricketers whose name is 'Rahul'.
When we hear the word 'Rahul', the first name that comes to our mind is Rahul Dravid. The legendary batsman helped India win multiple games throughout his career. KL Rahul is another cricketer with the same name who has been doing well. On that note, let's get straight into this unique playing XI of cricketers whose name is 'Rahul'.
Openers: KL Rahul (WK) and Rahul Tripathi
As expected, KL Rahul will open the batting for this unit. For the last few years, the Karnataka lad has consistently been part of the Indian setup. It is also opined by a few experts that he could be a contender to become a future India captain. While KLR will also keep wickets, we have Rahul Tripathi as his opening partner. The Maharashtrian, after his stints at RPS and RR in IPL, has established a good name as a reliable T20 cricketer. Although consistency is missing, he gives his 100% on the field and that's very impressive.
Middle-Order: Rahul Dravid (C), Rahul Singh and Rahul Sharma Sr.
Rahul Dravid will bat at No.3 for this XI. He is arguably been India's best No.3 in Test match cricket. Dravid has also led India for a while and hence, he is the natural option for captaincy in this XI.
Rahul Singh is a young and upcoming player in the Indian domestic circuit. He has been in great form in recent years and just needs a little more consistency to break open the door. The Delhi born Rahul Sharma has not represented India. He is a veteran Hong Kong cricketer and has played quite a few games for them.
All-Rounders: Rahul Tewatia and Rahul Sawant
Rahul Tewatia and Rahul Sawant will be the all-rounders in this unique playing XI of cricketers whose name is 'Rahul'. Tewatia came to lime-light in IPL 2020 when he struck five sixes in an over and helped Rajasthan clinch an unlikely victory. He is also in contention to feature in the Indian Team. On the other hand, Sawant is a local Mumbai cricketer who has done well, especially with the ball, in domestic T20 leagues within the city.
Bowlers: Rahul Sanghvi, Rahul Chahar, Rahul Sharma, and Rahul Shukla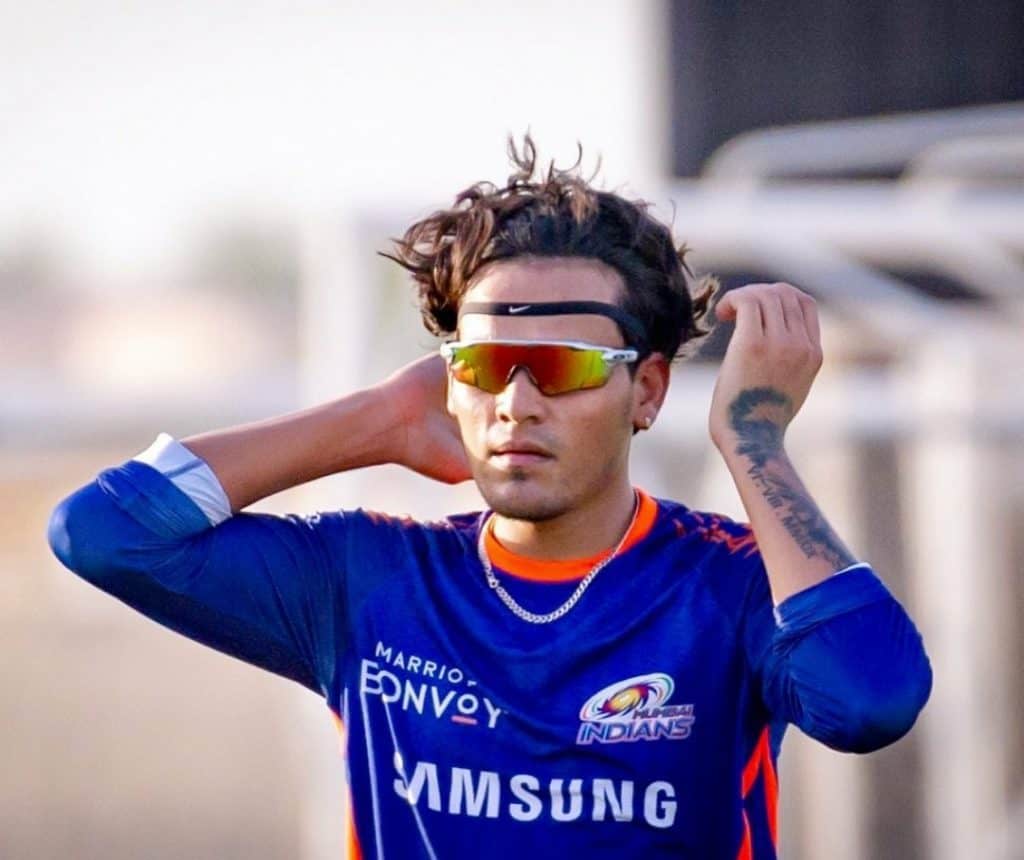 Rahul Sanghvi is a former India cricketer, who played for the country in a handful of games. He was a left-arm orthodox spin specialist and got his entry into the Indian team after fine performances in the domestic circuit.
Rahul Chahar and Rahul Sharma are both leg-spinners who earned a place in the Indian Team after good shows in IPL. While Sharma could not replicate his IPL performances for India, Chahar is slowly making the moves to become the country's No.1 leg-spin option in limited-overs cricket. Rahul Shukla is a pacer who has played in IPL. He will lead the pace attack for this XI.