The Indian Premier League stepped into its 11th edition this year. As we all know, the Chennai Super Kings took over their second match at their home ground in Chepauk. This match was played against the Kolkata Knight Riders led by Dinesh Karthik, the one who knows well about that pitch.
The dispute going on
The fans were extremely happy for this match, as their favorite team was all set to play on their home ground. But on the other side, they were put into a mental agony due to the dispute going on at Chennai. This is nothing but the issue going on about sharing the river Cauvery with Tamil Nadu. The people who were a part of the protest, claimed that the central government to set a board for regulating the on going issue for that matter. Until then, IPL games shouldn't be conducted in Chennai.
Protesters attacking the fans
Just before few hours of the match, the fans were put into great trouble. This was because of the threat they faced by some protesters who belong to the political party of Tamil Nadu by the name "Naam Thamizhar Katchi".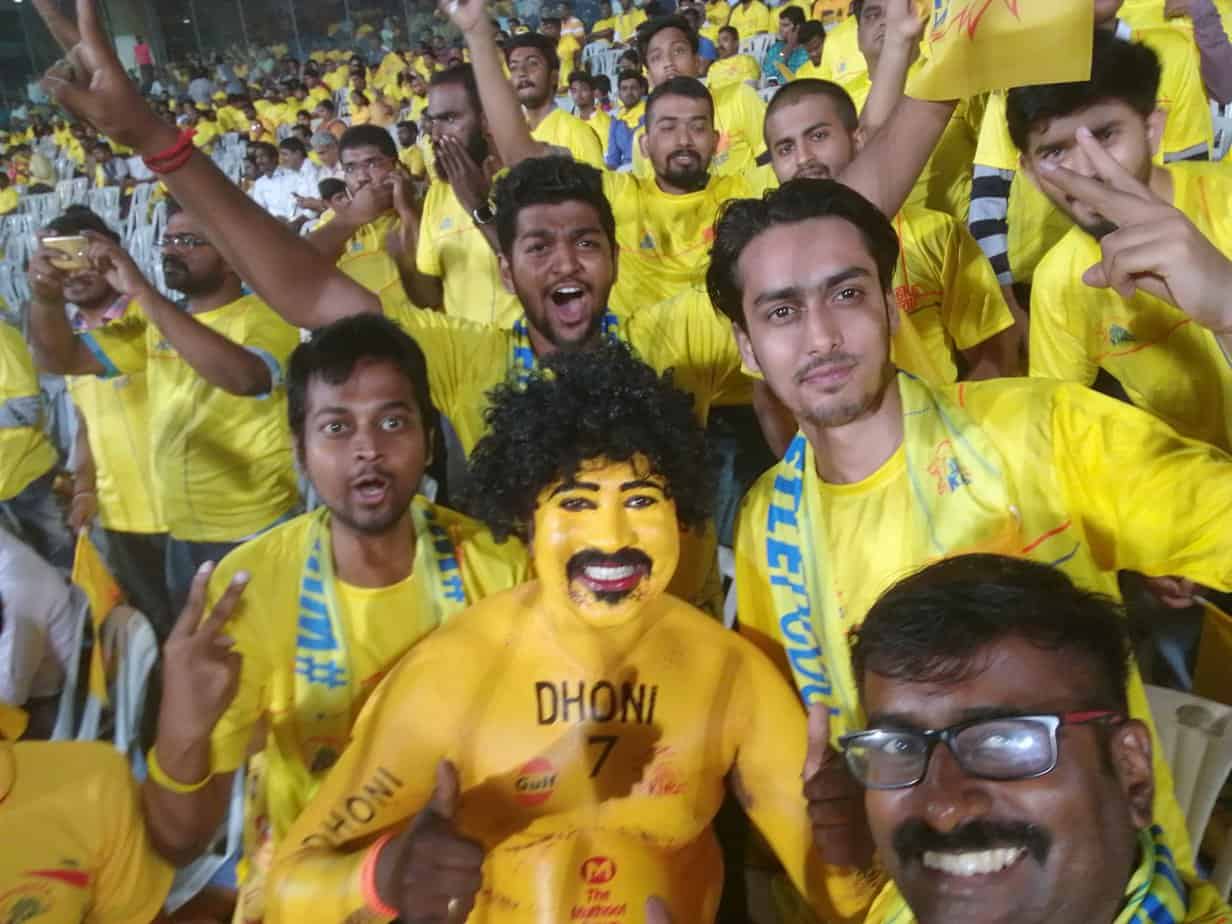 Renowned CSK fan Saravanan was beaten up by few of them while he was about to enter the stadium. And sources say that, he is ready to file an official complaint against those people who attacked him.
According to a report, where he spoke to The News Minute he said,
"They hit me and ran away. First, some 7 people came to hit. Then some more people came. I don't know why they wanted to hit me. They just hit me and ran away. They hit me on my head and on my back".
Shoes inside the stadium
Added to that, some members of that party also involved in throwing shoes inside the stadium. And they were arrested by the police immediately for what they did. Saravanan while addressing about this issue said,
"We are CSK fans, we are also Tamilians. We also want TN to get Cauvery water. But we are for the cricket match. I want to tell Seeman that what his party cadre did was not right. Theatres are running movies, will you stop it? I am ready to donate one day salary for Cauvery. The people who assaulted me should know I am a Tamilian like them".
This article is written with reference to an article published by The News Minute.
Here's The Video:
For more Cricket Updates stay tuned with SwagCricket.
©️SwagCricket 2018