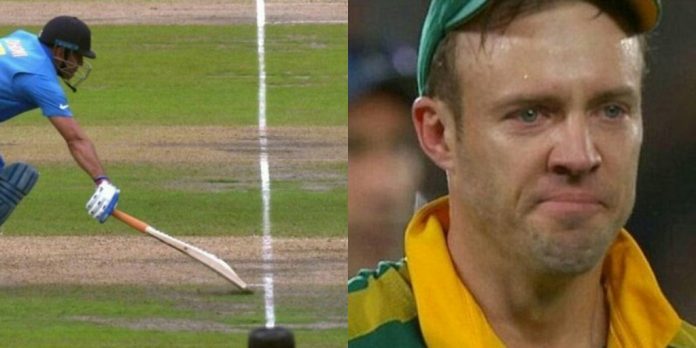 Emotional Moments that not just melted Cricketers but their fans too
Sports is a thing where spirits have to be kept high when players descend to the ground. On the other hand, if game seems to be running so high with difficult conditions then sometimes emotions do come into action and desire to succeed burns like a flame and the wanting passion is rugged into the eyes of the player. When the game reaches to an untoward moment then these emotions are not one sided but they are mutual between the audience and the sportsperson.
Cricket is a sport where people give love, respect, devotion to this sport. This sport encompasses profused emotions of the audience with their player and the nation as well. The competitive skills with which the players carry with themselves throughout the sport  drives jolt and excitement in the eyes of the audience and that can be seen with the way they cheer up for their respective team. On the other hand, if an emotional moment or let's say a pivotal point in the match is confronted by the fans sitting in the audience that may be watching their team loosing the match or watching their players getting hurt while playing takes away the heart of the fans as well and so at that moment even sadness is shared by the fans by their players.
We list few emotional moments from the cricket that not only made heart heavy of the players but their fans as well who turn up cheering for them.
1)Sachin Tendulkar's 

last match
We all know this man started playing cricket at a tender age. His excellent batting defend by delivering sixes and fours to the bowler attacking is world famous. When "Master Blaster" announced that after 2011 World Cup, which was hosted by India, he is going to retire that shattered every cricket fan and brought him /her to tear wondering if Team India could fulfill the void  after Sachin's retirement because he was believed to be the best opener in the Indian Cricket Team.
Even the captain cool 'Mahendra Singh Dhoni's said that he and his team not only wanted to win World Cup for the nation but for Sachin as well because he has delivered a humongous performance during his career days. The team won that World Cup and Sachin was lifted by Harbhajan Singh on his back and he took rounds carrying him on the back of the field with World Cup in the hands of Sachin. This was an emotional moment for all the Indian Cricket fans, they all applauded for Sachin and bid adieu to him.