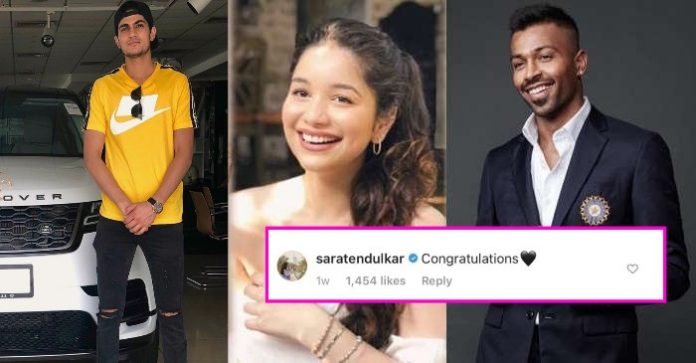 Hardik Pandya pulls Shubman Gill's leg after the comment of Sara Tendulkar on Instagram
Shubman Gill is one of the fastest rising stars of the Indian cricketing world. The right-handed batsman had been a match-winner for the team in the U-19 World Cup two years ago. He has played his first ODI match and may soon make his Test debut also.
The Kolkata Knight Riders star has won several games for his IPL franchise with his incredible knocks. Gill has gained a massive fan following because of his flamboyant batting skills and his good looks have also attracted a lot of female fans towards him.
Speaking of Gill, last year, an epic incident had transpired which also featured Sachin Tendulkar's daughter, Sara and Mumbai Indians star Hardik Pandya. These three celebrities engaged in a short but hilarious conversation on Instagram. Gill had posted a photograph with his new vehicle. Sara congratulated him for the same. Shockingly, Pandya jumped in between and told Gill most welcome from Sara's end.
Now, once again, Gill posted two photos of himself on Instagram during this nationwide lockdown. The daughter of the world's best batsman left an appalling comment on his picture. One of Shubman's friends praised the way the batsman had edited the photograph. His friend felt that the cricketer himself used his editing skills before uploading that picture.
However, according to Sara Tendulkar, that was not the case. Although she did not made it clear who edited the picture of Shubman Gill, she gave a hint that those were her editing skills. This conversation in the comments box has gone viral on the internet as the rumors of Shubman Gill dating Sara have become rifer.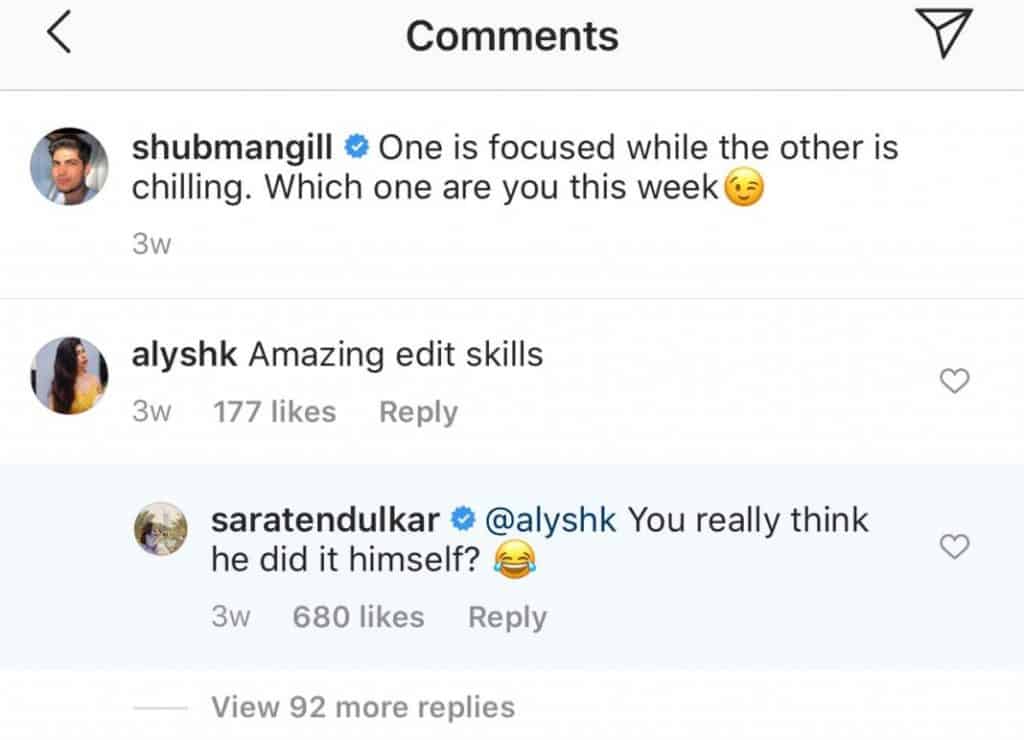 Perhaps, Hardik Pandya knows the answer for this, and he may make it public soon. Pandya is known for his notorious behavior off the field. It will be intriguing to see what happens next in this story. But, one thing is for sure and that is Gill and Sara are just more than friends right now.