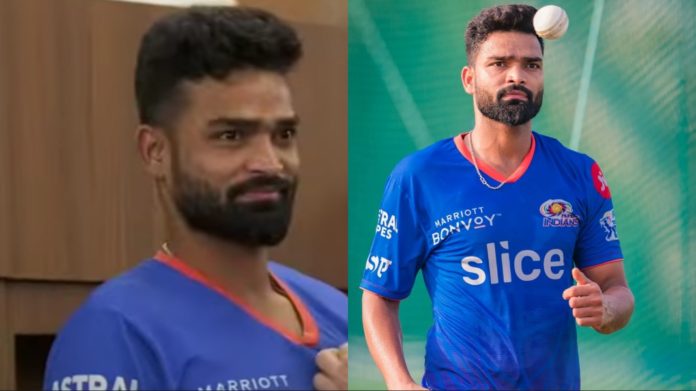 Kumar Kartikeya Singh made a name for himself after his fantastic performances for the Mumbai Indians in the 2022 edition of the Indian Premier League. He joined in as a replacement but left a massive impact on the team and is likely to be retained for IPL 2023.
Earlier this month, Kumar Kartikeya Singh won the Ranji Trophy championship with the Madhya Pradesh team. He was one of the leading wicket-takers in the competition. While Kumar has achieved much success in 2022, his journey to the top has been quite challenging.
In a recent interview with Sportskeeda Cricket, Kumar Kartikeya Singh shared the lesser-known details of his career. He disclosed that he never got enough chances during his stint with Uttar Pradesh even though he was performing well. He left his home and went to Delhi for better opportunities. Explaining how his life changed, Kumar said:
"During those days, I wasn't getting chances for UP even when I was doing well. So I decided to step out of the house and went to Delhi where I met my coach Sanjay Bhardwaj sir, who completely changed my life. His way of coaching transformed me."
Kumar Kartikeya Singh explains his key to success as a bowler
During the same interview, Singh revealed that he has five to six variations up his sleeve. In T20 cricket, a bowler can bowl a maximum of four overs only. So by the time the batter understands his bowling, his four overs would be over.
"By the time batter understands, my four overs will be done and we will also get 1-2 wickets," Singh said.
After his impressive performance for Mumbai Indians and Madhya Pradesh in 2022, Kumar will look forward to continuing in the same vein in 2023. He could even receive a call-up to the Indian team in the coming years if he maintains his good form.