IPL 2021 resumed in Dubai with a big match between the Mumbai Indians and the Chennai Super Kings. The Chennai-based franchise defeated the two-time defending champions and avenged the defeat that they had suffered during the Phase 1 of the competition at Arun Jaitley Stadium in Delhi.
With that game, the first 30 matches of IPL 2021 are officially over now. All fans are looking forward to the IPL 2021 Playoffs. There are still 26 league games remaining and here are the playoffs scenarios for all 8 teams:
1. Chennai Super Kings
Generally, 14 or 16 points are enough for qualification. If a team wants to finish in Top 2, 18 or 20 points are enough. So, by that CSK, who have six wins, have almost qualified for the playoffs. They need 2-3 more wins to strengthen their chances of finishing in Top 2.
2. Delhi Capitals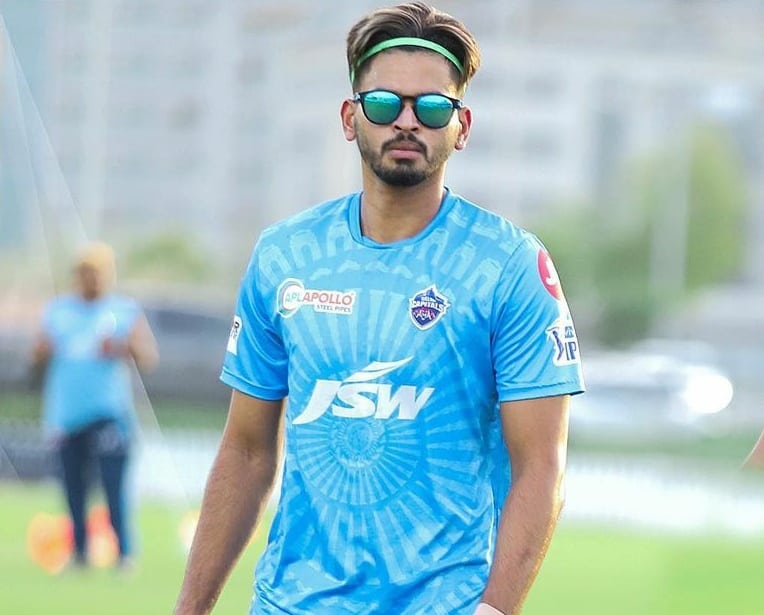 Like CSK, DC have also almost secured their playoffs berth. The Rishabh Pant-led outfit has six wins from eight matches. Two wins should be enough for them to book a playoff berth.
3. Royal Challengers Bangalore
RCB performed well in first phase of IPL 2021. They won five of their seven matches. If they can do the same in Phase 2, they can even top the points table.
4. Mumbai Indians
Mumbai Indians have only four wins in eight matches. The defending champions will have to win at least four of their remaining matches to increase their hopes of staying alive in IPL 2021.
5. Rajasthan Royals
Rajasthan Royals have two points less than Mumbai Indians. A minimum of four wins in the remaining matches can help them reach the playoffs.
6. Punjab Kings
Punjab Kings have only three wins in eight matches. Now, they will have to try at least five wins in the remaining six matches to finish in Top 4.
7. Kolkata Knight Riders
Kolkata Knight Riders have won only two matches in IPL 2021 so far. A 100% win record in the remaining matches can take them through to the playoffs.
8. Sunrisers Hyderabad
Like KKR and PBKS, SRH need to target wins in all matches to stay alive. While KKR and PBKS can still afford one defeat, a loss could potentially end SRH's IPL 2021 campaign because they have only won once in seven matches.