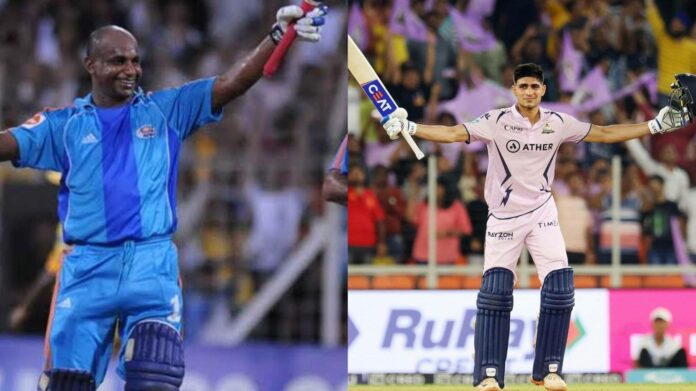 IPL started in the year 2008 as an eight-team tournament. As the years have passed, the Indian Premier League has become bigger and better. Right now, in 2023, there are 10 franchises competing in the league. When the T20 format was launched, fans doubted whether a batter could score a half-century in this format because in ODI cricket, teams would rarely touch the 300-run mark back then.
However, in the T20 era, batters have brought their 'A' game to the table and not just scored fifties but also touched the three-figure mark. Each of the 10 active teams in the Indian Premier League have had a centurion each. Here is the list of their first centurion.
1. 1st century for KKR in IPL – Brendon McCullum
Former New Zealand batter Brendon McCullum was the first to hit a hundred in the league. He scored 158 for Kolkata Knight Riders in the first match of the league against the Royal Challengers Bangalore.
2. 1st century for CSK in IPL – Michael Hussey
In the second match of the 2008 season, Michael Hussey hit a hundred for Chennai Super Kings. Hussey achieved the feat against the Punjab Kings.
3. 1st century for MI in IPL – Sanath Jayasuriya
Former Sri Lankan all-rounder Sanath Jayasuriya was the first batter to hit a century for Mumbai Indians. Jayasuriya scored 114 runs against CSK.
4. 1st century for PBKS in IPL – Shaun Marsh
Shaun Marsh was the first player to win the Orange Cap. He was also the first batter to hit a hundred for Punjab Kings in the league, scoring 115 against Rajasthan Royals in 2008.
5. 1st century for Delhi in IPL – AB de Villiers
AB de Villiers was the first player to score a hundred for Delhi. He scored a century for them in a league stage game against CSK in the 2009 season.
6. RCB – Manish Pandey
Manish Pandey was the first Indian to score a hundred in the league. He scored a century for Bangalore against Deccan Chargers in the 2009 season.
7. RR – Yusuf Pathan
All-rounder Yusuf Pathan blasted a century for RR in the 2010. Unfortunately, his ton went in a losing cause against the Mumbai Indians.
8. SRH – David Warner
David Warner was the backbone of Sunrisers Hyderabad for many seasons. The Australian batter was also the team's first centurion. He achieved the feat by scoring 126 against KKR in 2017.
9. LSG – KL Rahul
Lucknow Super Giants captain KL Rahul was the first batter to score a hundred for his franchise. He touched triple figures against Mumbai Indians in 2022.
10. GT – Shubman Gill
Shubman Gill became the first Gujarat Titans batter to score a century in IPL. He scored 101 against Sunrisers Hyderabad yesterday.