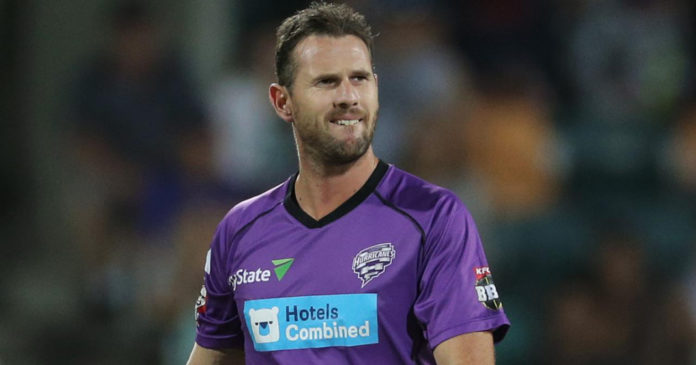 The former Australian pacer Shaun Tait was known for his fiery pace bowling. He used to clock 140 regularly and was termed as the next big thing in Australian cricketer. However, he dealt with frequent injuries and fitness issues, as a result, his career didn't take off as anyone had assumed.
The right-handed bowler represented the national team in 21 T20Is, 35 ODIs and 3 Tests, picking up 28, 62 and 5 wickets, respectively. He was also part of the 2007 World Cup winning team and played a vital role in the victory campaign. While speaking to Sportskeeda, Tait was asked to name his all-time best ODI XI.
Starting with the openers, Tait picked Virender Sehwag and Adam Gilchrist. Both the batters had aggressive gameplay and played fearless cricket throughout their career. They would always set the tone for the team in the opening phrases of the game, on which the team could capitalise.
At No. 3, the pacer went on with the former Australian skipper Ricky Ponting, omitting the West Indies legend batter Viv Richards. Tait said that he has not seen Richards play much and hence, decided to leave him out. Tait picked Sachin Tendulkar at No.4, who is arguably the greatest batter in the history of the game. Tendulkar is the leading run-getter in the ODI format, with 18426 runs to his name.
Next on the list is Brain Lara, who was one of the greats of his game. The left-handed batter made batting look easy with his flawless shots. At No. 6, Tait named Virat Kohli who has been one of the most consistent batters in the last decade. However, the pacer was unsure about his pick as Virat has played at No.3 for most of his career.
The former Indian skipper MS Dhoni was named at No. 7 in Tait's team, who he can also replace with a spinner as and when required. The legendary spinner Shane Warne was the sole spinner who made it into the team. Warne has 293 wickets tally to his column in ODI format.
The pace trio in the side was Wasim Akram, Glenn McGrath, and Shoaib Akhtar. Wasim Akram was known for his swing ability, while Glenn McGrath was famous for bowling effectively using his line and lengths. Last but not the least, Shoaib Akhtar is known as the fastest bowler to ever played the game of cricket. He could fear the batters with his fiery pace and aggressive bowling.
Shaun Tait's all-time ODI XI:
Virender Sehwag, Adam Gilchrist, Ricky Ponting, Sachin Tendulkar, Brain Lara, Virat Kohli, MS Dhoni, Shane Warne, Wasim Akram, Glenn McGrath, Shoaib Akhtar.