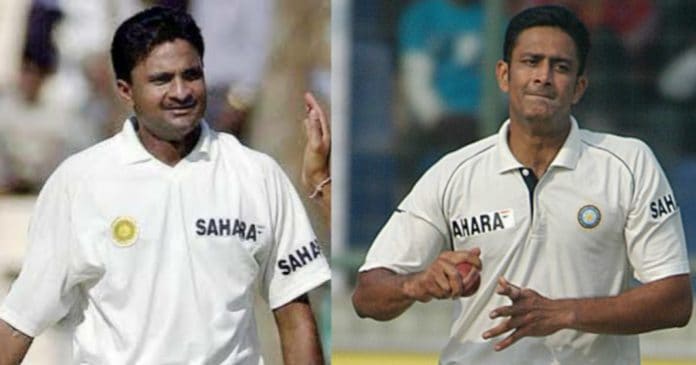 Recently, Ajaz Patel became the third player in the history of the game to pick all ten wickets in an innings. Before the Kiwi, Jim Laker from England and Anil Kumble from India had achieved the feat. For Anil, there was support from his teammate Javagal Srinath to accomplish the incredible feat. In this article, we take a look at how Javagal Srinath helped Anil Kumble to pick all 10 wickets in an innings.
Kumble is the second player to achieve the feat
After losing the first Test to Pakistan, India was under pressure at Delhi. Pakistan was also doing well and India was in dire need of wickets. That is when Anil Kumble started picking wickets and he managed to pick all of them by the end. He ended with figures of 26.3-9-74-10 in the game that took place in 1999.
Srinath helped Anil Kumble to pick all 10 wickets
After Anil Kumble had taken the ninth wicket, pacer Javagal Srinath came to bowl an over. It was necessary that he had to go wicketless so that Anil could have a chance to achieve the rare feat. He bowled a few wides and deliveries outside off-stump to not pick a wicket.
Regarding this, in an interview, Anil Kumble said, "He [Javagal] had to unlearn all his skills and bowl wide. But I didn't ask him, believe me. I thought, 'Let's give Wasim a single.' But I thought I had to get one that over because it would have been embarrassing to ask one more. I was just destined. One down in a series, against Pakistan, just so special."
After Javagal ensured that no wicket fell, Anil Kumble returned in the next over and collected the wicket of Wasim Akram to become the first Indian to take all ten wickets in an innings. It is only in 2021 that someone has yet again managed to achieve it.