Underplaying players XI who failed to make an impact
Cricket is a game which is rising currently omnipotently. Our Indian Cricket Team is performing excellent in all the three formats of the cricket :-Test Cricket, ODI and even in 20 over format.The potential possessed by the cricketers is seen on the pitch while they play on the field. Whenever a legend bids adieu to the bat and ball another Genext talent is introduced in the game. In the reign of the captaincy holded by Mahendra Singh Dhoni and currently Virat Kohli leading the Indian Cricket Team several new players and talents were introduced and hence were brainstormed during the game.
While there were players who played extremely well and revel their success. We have players like KL Rahul, Hardik Pandya, Kuldeep Yadav, Jasprit Bumrah, Krunal Pandya and a list goes on who didn't left no stone unturned in marking up the expectations of the fans and thereby led the team to another mountain track of success. Surprisingly, we still have few players in the Indian Cricket Team who despite of grabbing an wholesome nugging opportunity underplayed and as a result they undermine their confidence in the eyes of the team. Here is a list five such players who didn't turn up well on the pitch.
1) Abhinav Mukund
For our readers who might not have an idea about who this player is. Let us tell you that he is one of the most consistent players of the Indian Cricket Team. With his batting defend against the bowling attack though he made a sparse impact on the board and finally spotted his place in Team playing XI squad during its tour to England. It was this where he grasped his first break.
But, unfortunately he failed to wiser his strengths and master his weaknesses and so he was subsequently dropped from the Team's playing XI squad immediately just after the test got over. It took six years for him to comeback. Unfortunately his comeback in 2017 did make any significant impact on the board because of his lethargic performance. Thereby, giving chance to the players such as KL Rahul and Prithvi Shaw a space in the Team 'S playing XI squad.
2)Robin Uthappa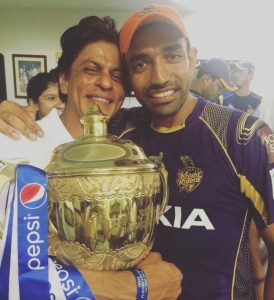 Trust us, this player is the most confident and unsung rising heroes of 2007 World Cup. But, he didn't utilize his opportunities well. He debuted against England in 2006 where he was on strike and match was on a pivotal moment but he didn't make up that pivotal moment worth for himself, he failed to perform exceeding well. As a result he was dropped from the team.
It's not that he give up, despite of numerous comebacks in India ODI against West Indies 2006 ,Natwest Series in England 2007 and even in Asia Cup 2014 he didn't prove himself to be a crucial team member of Indian playing XI.