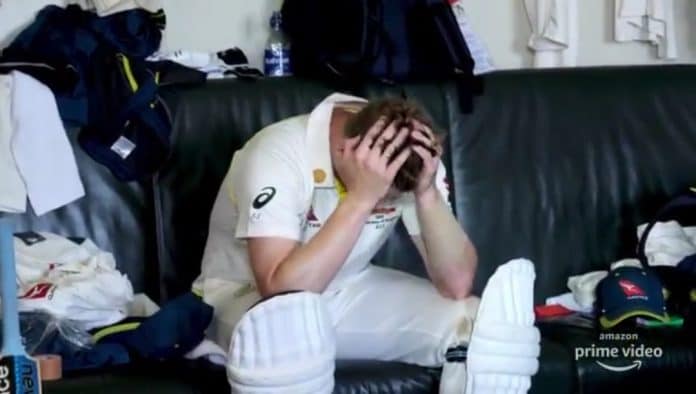 Steve Smith is undoubtedly one of the best Test batsmen of the world right now. The Australian right-handed batsman has earned the respect of the fans with his solid defense batting approach. However, after his ball tampering scandal, the cricket universe lost respect for him.
He was banned from international cricket for 12 months along with the team's then vice-captain, David Warner. Also, Cameron Bancroft received a ban of 9 months for his involvement in the scandal. This began one of the lowest phases of Cricket Australia's history.
Tim Paine, who had been out of the team for a long time, suddenly became the captain and it seemed like it was the end of Australia's dominance in the cricket world. However, the Aussies showed character and bounced back in style after 12 months time.
Smith and Warner added more strength to the team as they reached the semi-finals of World Cup 2019. Hosts England rekindled their Ashes rivalry by eliminating them in the second semi-final match. This match had got the fans pumped up for Ashes 2019.
The 2019 5-match series between England and Australia became one of the most followed Test series all over the world because of the things that transpired. Jofra Archer was making his Ashes debut and the Barbados-born player showed no relent to the opposition batsmen.
He fired them bouncers and a few fans believed that he even tried to injure them. Hence, he drew the ire of the cricket world.
Just reading all this stuff would fire up a cricket fan and so, Amazon has come up with a documentary on Cricket Australia's 18 months journey. Right from Smith's ban to his heroic return at Lord's, Amazon Prime Video has covered a magnificent documentary.
Cricket Australia released its trailer yesterday on their official Twitter handle. The video has already gone viral on the internet as it features the clash between Smith and Archer. A proper cinematic editing has made it look like a movie.
You can enjoy the trailer here.