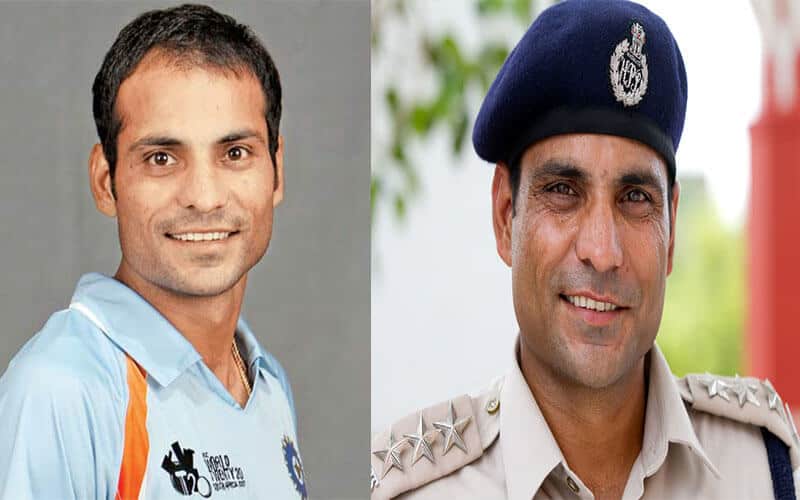 People who are following cricket right from Dhoni's captaincy era, might have witnessed one epic moment. That one epic moment will be remembered in every Indian Cricket Fan's heart forever. It is none other than the final over spell of Joginder Sharma during the ICC 2007 World Cup..
A Reminder Of What Happened
When the team needed 13 runs in last over, Jogi was about to bowl the over. This decision made by MS Dhoni at that moment, was a quest to most of cricket fans and experts in cricket. But later on, this turned out to be the match changing decision in favour of Team India. Joginder Sharma bowled the next ball after a six hit by Misbah Ul Haq; and took his wicket. And Team India won the 2007 ICC World T20 under the captaincy of Dhoni.
What did Joginder do after that?
This moment is still one of the best moments; he had ever witnessed in his cricket career. But after that tournament he was not active in any form of cricket match; and people wondered what happened to him. After that match, Joginder Sharma was awarded with ₹21 Lakhs as an award for his contribution to Indian cricket. He was also given a job as a police officer in Haryana.
His Injury and comeback to cricket
Joginder Sharma got injured seriously in a road accident at Dwarka in November 2011. After that injury, he was in the hospital for 10-11 days and another 3-4 days in ICU. That was followed by 3-4 months' bed rest. After nine months he met the physio. The first 4-5 months were the toughest phase of his life; which he wouldn't like to remember again.
After getting recovered from the injury, he started playing in Ranji Trophy for Haryana at October 2013. He is also one among the team mates in the Haryana Domestic Cricket team now. He was also a part of the CSK team from 2008 till 2011.
What is he doing now?
At present he has taken a break from cricket; and started to do something special. Yes, at present he is theDeputy Superintend Of Police in the state of Haryana. It's quite interesting; ain't it? Of course it will be a surprise to all cricket fans. So don't forget to share this with your friends too!