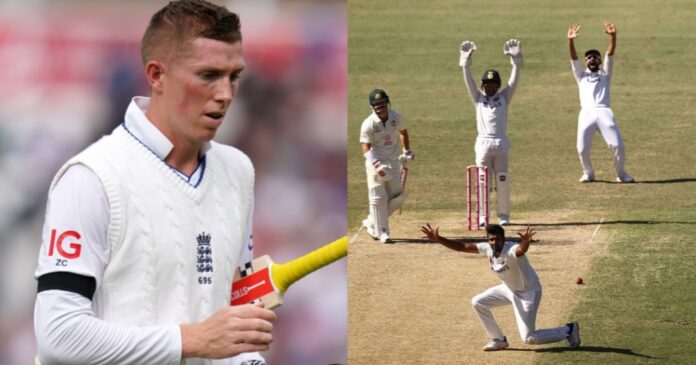 In the wake of the Ashes 2023, Zak Crawley, England's top run-scorer, is geared up to introduce the Bazball to India during a challenging five-match Test series slated for the January-February period in the next year.
With an impressive record of 480 runs, an 88+ strike rate, and an average of 53.33, the right-handed batsman remains confident that England can hold their ground against the spin threat by adopting a well-thought-out approach and adjusting to the local conditions beforehand.
Zak Crawley, looking ahead to England's next Test series, acknowledges that it is still about six months away. Having toured India in 2021 and scoring 67 runs in two Tests, he is optimistic about the challenges that lie ahead this time, especially with newer venues added to the itinerary.
Crawley believes that England is well-prepared to face any hurdles, whether it's spin, seam, or even swing if present.
Despite not having extensive knowledge of the Indian grounds, Crawley mentioned that sometimes in India, pitches can offer some seam and swing, and he recognizes the presence of outstanding seamers in the Indian team.
"In India, there are occasions when the ball seams and swings a bit, and they have exceptional seamers. We hope there will be a couple of pitches that offer similar conditions, which will favor our playing style," Crawley said.
Zak Crawley remains confident in England's ability to handle spin, expressing that they play spin well. However, he acknowledges that adapting to the unknown Indian grounds will be crucial. He hopes that the pitches won't be as challenging as the ones they encountered in Ahmedabad and Chennai during their last tour.
"If it's spinning, I believe we handle spin quite effectively. We'll need to adjust and see what challenges await us. However, these are relatively unfamiliar grounds, and I'm unsure if they'll be as challenging as Ahmedabad and Chennai were during our last visit," said the England opener.
Captain Ben Stokes shares the same sentiment, asserting that if England could achieve favorable results in Pakistan and New Zealand and perform strongly against Australia at home, there's no reason why they can't excel against the spin-heavy Indian Team in their own conditions.