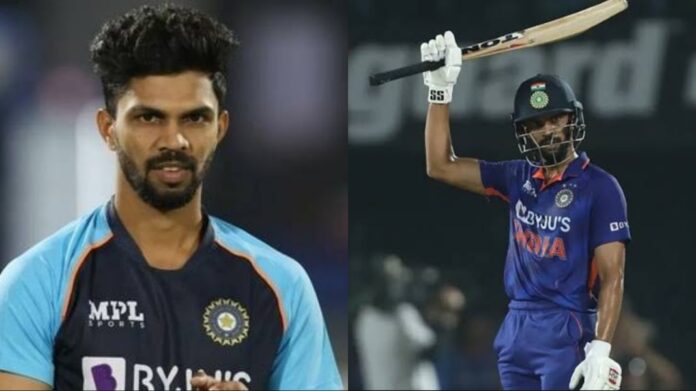 2022 was an important year for Indian ODI team considering that the next World Cup will happen in 2023. Several players made their ODI debut in the year 2022. However, none of the debutants could impress much in the 50-over format this year.
Kuldeep Sen recently made his debut in the first ODI against Bangladesh. He did not have an eventful debut, and on top of that, he suffered an injury, which made him unavailable for selection in the next two matches of the series.
There are two other players apart from Kuldeep Sen who made their ODI debut in 2022, and that match has proven to be their only game thus far. However, unlike Kuldeep, they were not injured but dropped due to other reasons. Here's a list of those two names:
1. Ruturaj Gaikwad made his ODI debut in 2022
Chennai Super Kings star Ruturaj Gaikwad got his maiden ODI cap earlier this year during the home series against the South African cricket. Gaikwad was in the playing XI for the first match of the series at Lucknow. He scored 19 runs in that game.
Soon after, Gaikwad was dropped from the playing XI. Shikhar Dhawan, who was the captain in that series, brought in Washington Sundar to add depth to the bowling unit.
2. Ravi Bishnoi
2022 was a mixed bag for leg-spinner Ravi Bishnoi. On one side, he was picked as one of the first three draft picks by new IPL franchise Lucknow Super Giants. He also played for the Indian team in the Asia Cup 2022 tournament. However, by the end of 2022, Bishnoi lost his place in the Indian squad.
The young leg-spinner also made his debut in the 50-over format against South Africa at Lucknow. All-rounder Shahbaz Ahmed replaced him in the playing XI for the next match.