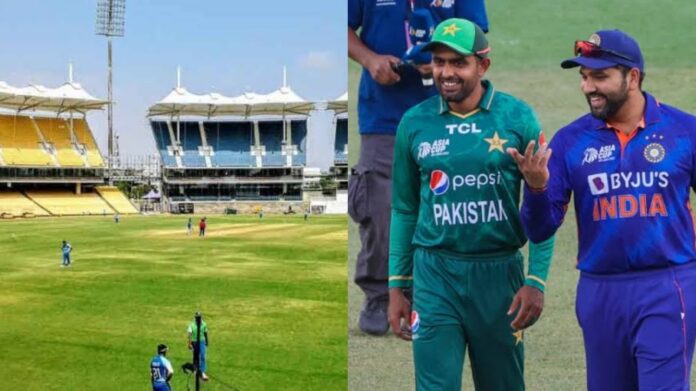 India vs Pakistan match of Cricket World Cup 2023 is something that every cricket fan wants to witness live. For the first time in almost seven years, the two arch-rivals will compete in an international match on Indian soil. The last time India met Pakistan in India was back in ICC T20 World Cup 2016. Dharamsala was scheduled to host the game, but later it was moved to Kolkata's Eden Gardens.
The India vs Pakistan match is a marquee game which is expected to draw thousands of fans to the stadium. Many fans felt that the Narendra Modi Stadium of Ahmedabad would host the match, but according to Cricbuzz, the world's largest cricket stadium may not get the match.
Cricbuzz has reported that there are two cities which are currently leading the race to host the big match of Cricket World Cup 2023. Here is a list of the two cities.
1. Chennai may host India vs Pakistan match of Cricket World Cup 2023
Chennai's MA Chidamabaram Stadium recently hosted a thrilling ODI match between the Indian cricket team and the Australian cricket team. The venue may get a chance to host the match between India and Pakistan during the mega event in 2023.
Chepauk hosted a match between the two arch-rivals during their bilateral series in 2012/13 as well, where MS Dhoni scored a famous hundred and saved Team India from a collapse.
2. Delhi
Delhi is another venue which is a frontrunner to host this marquee clash. Fans should note that even Delhi hosted one of the ODIs of that series between India and Pakistan in 2012/13. In fact, it was the only match in the series, where the Indian team recorded a win. Delhi's Arun Jaitley Stadium could host this big game later this year during the mega event.