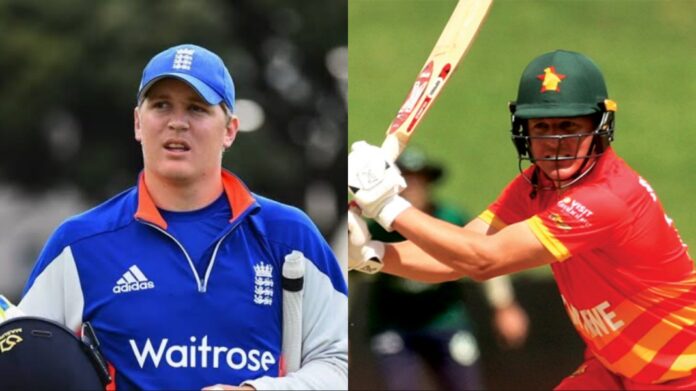 England cricket team has achieved enormous success in the international arena. They are the reigning champions of the ODI World Cup and T20 World Cup. Even their Test team is on the rise as they registered series wins against New Zealand and Pakistan in the year 2022.
One of the main reasons why England have improved so much is that they have been giving opportunities to players born outside the nation as well. Jofra Archer was born in West Indies, Ben Stokes is from New Zealand, while 2019 WC winning captain Eoin Morgan was born in Ireland.
However, not every cricketer has been as successful as Archer, Stokes and Morgan. In this listicle now, we will look at five such cricketers who first played ODI cricket for the English side and then debuted for another nation.
1. Gary Ballance left England and joined Zimbabwe
Zimbabwe-born batter Gary Ballance left his nation and joined the English side. Ballance played 16 ODIs from 2013 to 2015. He has returned to his home nation now and made his debut against Ireland recently.
2. Boyd Rankin left England and joined Ireland
Boyd Rankin had two stints with Ireland. He played for the Irish from 2007 to 2012 before moving to the English team. He returned to Ireland in 2016 and retired in 2020.
3. Ed Joyce
Another player who represented both Ireland and the English team is Ed Joyce. The left-handed opening batter played 17 ODIs for the English team in 2006 and 2007 before moving to Ireland. He is among the few cricketers to have represented two different nations at the Cricket World Cup.
4. Geraint Jones
Geraint Jones played 49 ODI matches for the English team from 2004 to 2006. Eight years later, he joined Papua New Guinea and played two ODIs for them.