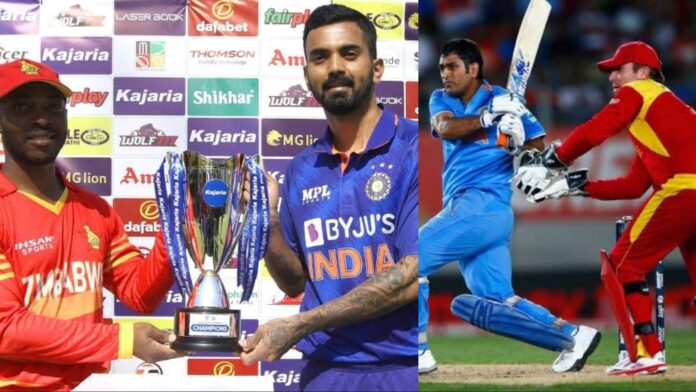 The 2022 T20 WC is underway in Australia right now. 16 teams participated in the tournament, and only six of them are left right now. England and New Zealand have qualified for the semifinals. Two teams out of India, South Africa, Pakistan and Bangladesh will join them in the final four soon.
The 2022 T20 WC is the first one to take place in Australia since the 2015 Cricket World Cup. Fans have been comparing the ongoing T20 World Cup with the 2011 Cricket World Cup, but most of them have failed to notice that even the 2015 World Cup has some similarities.
1. Groups are quite similar in 2022 T20 WC
In 2015 World Cup, Australia, England, New Zealand, Afghanistan and Sri Lanka were in the same group. The same thing repeated in 2022. Similarly, India, Pakistan, South Africa and Zimbabwe are in the same groups.
2. New Zealand finish at number 1 in the group
The Blackcaps always bring their 'A' game to the table at the ICC events. In 2015, they won all the group stage matches and finished number one. In 2022, they topped the group with seven points.
3. Virat Kohli is the hero for India vs Pakistan
Virat Kohli scored a ton in the group stage match between India and Pakistan in the 2015 edition of the mega event. In 2022, he scored a match-winning half-century and played a once in a lifetime innings.
4. New Zealand started the main round with a big win
New Zealand started the 2015 World Cup with a 98-run win against Sri Lanka. In 2022, they bulldozed Australia by 89 runs in the opening match of Super 12s.
There are so many similarities between the two tournaments. Even the venue for the final is the same, but the winner will be different because Australia have been eliminated.