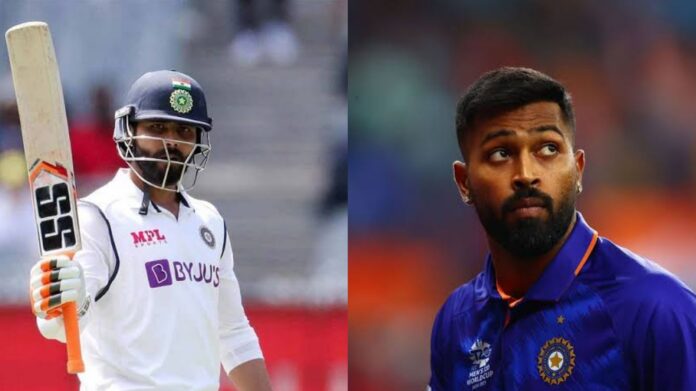 The BCCI announces annual central contracts for the top Indian cricketers every year. The board has divided the categories into four, namely A+, A, B and C. In Grade A+, the cricketers receive an annual salary of INR 7 crore, in Grade A, the salary is INR 5 crore, whereas in Grade B and C, the salaries are INR 3 crore and INR 1 crore, respectively.
Depending on the performances of the players, the stars receive central contracts from the BCCI. Every year, there are some changes in the lists because of the ups and downs in the players' performances. Here's a list of the five cricketers who performed well over the last few months and earned a promotion this year.
1. One of the top Indian cricketers – Ravindra Jadeja
Ravindra Jadeja joined the elite trio of Jasprit Bumrah, Virat Kohli and Rohit Sharma in the list of cricketers with A+ contract of BCCI. The all-rounder was in A category last year, but he has received a promotion to A+ now.
2. One of the top Indian cricketers – Hardik Pandya
India's vice-captain in ODI and T20I, Hardik Pandya has received a promotion from C category to A category. Hardik was out of the Indian team in all three formats last year around this time, but he has made a marvelous comeback.
3. Axar Patel
All-rounder Axar Patel is another cricketer who has done a great job for the team in all three formats of the game. Patel has moved up from Grade B to Grade A because of his top performances.
4. Suryakumar Yadav
Suryakumar Yadav has become the world number one T20I batter. Yadav was in the Grade C contract category last year. The BCCI has promoted him to the Grade B category now.
5. Shubman Gill
Rising star of Indian cricket, Shubman Gill has also received a place in the Grade B category contract for 2022/23. Gill was in the Grade C category as well last year.