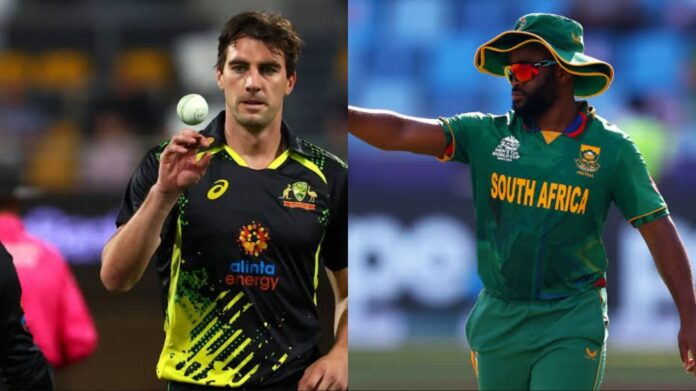 Captains of international teams often have the largest fan following among the team members. A captain is the face of a team, and whenever the logo of a team is presented, generally the captain's photo is also present on the front.
The significance of captains is sky high. Because of their enormous popularity, T20 leagues try to rope in such players. They not only bring more eyes to the team but also they bring leadership and 'A' quality skills to the table, which is beneficial for the team and the league.
It is normal to see Rohit Sharma playing in IPL, Dasun Shanaka playing LPL and Babar Azam playing in PSL. However, fans might be surprised to know that the following five international team captains do not play in their own nation's T20 League.
1. Pat Cummins – Big Bash League
Pat Cummins is the Test and ODI captain of the Australian cricket team. He is also a prominent member of the nation's T20I squad. However, the all-rounder does not participate in the Big Bash League.
2. Temba Bavuma – SA20
Temba Bavuma is the ODI and T20I captain of the South African cricket team. Bavuma registered himself for the inaugural SA20 auction, but none of the teams showed interest in him.
3. Dean Elgar – SA20
South Africa's Test team captain Dean Elgar also went unsold at the SA20 Auction. Elgar does not play in any major T20 leagues as well.
4. Kane Williamson – Super Smash
Kane Williamson is the ODI and T20I skipper of the New Zealand cricket team. The right-handed batter has not played a single match in the ongoing Super Smash tournament in New Zealand.
5. Tim Southee – Super Smash
Even New Zealand's Test captain Tim Southee is not playing in the Super Smash tournament. Out of the five names present on this list, Williamson and Southee play in the IPL.