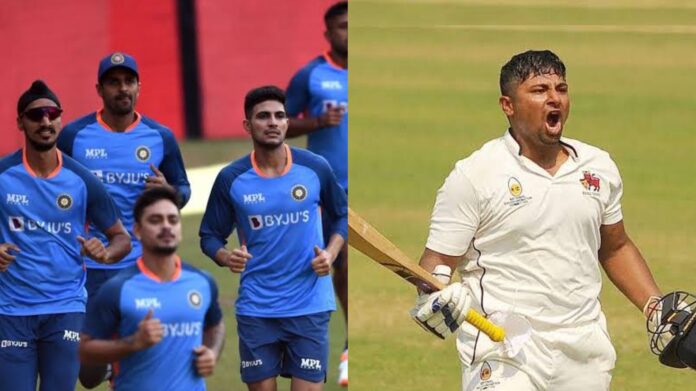 World Test Championship 2023 to 2025 will begin next week, and India will play six series against six different teams to earn a place in the final again. India have qualified for the finals twice in both editions of the WTC played so far, but they have fallen short on both occasions.
The recent defeat against Australia disappointed many Indian fans because the Indian team almost surrendered to the Aussies on the final day of the match. This performance of India has clarified one thing, and the team sticks with the same players and template, they will likely finish runners-up in World Test Championship 2025 as well.
Here's a list of five radical changes which the BCCI needs to make to ensure that the Indian team brings the trophy home.
1. Name a new captain for World Test Championship 2025
Rohit Sharma is 36 years old and is also the captain of ODI and T20I teams. It will be a little too much to ask from Rohit to play all three formats as captain. It would be better for the team and Rohit that a new captain is named. Ajinkya Rahane, Virat Kohli and Shubman Gill are three options available.
2. Select players based on Ranji Trophy for World Test Championship 2025
Ranji Trophy is India's premier first-class competition, but somehow the IPL stars have received call-ups to the Test team as well. Selecting players like Sarfaraz Khan, Priyank Panchal and Shams Mulani, who have been doing well consistently in Ranji Trophy, will help the team a lot.
3. Pick players from Ranji Trophy champion team
The team that wins the Ranji Trophy title would do so by emerging victorious in a high-pressure final match. Players of that team should be selected because they have the experience of not just qualifying for finals but also winning it.
4. Groom a left-arm fast bowler
A majority of the Test teams have a variety of right-arm and left-arm options in their pace attack. India took the field in WTC Final with four pacers, with all of them being right-arm bowlers. Grooming two or three left-arm pacers will help India a lot.
5. Groom 3 wicket-keepers for World Test Championship 2025
India has a lot of wicket-keeping options, but none of them got enough chances to play, and for the WTC Final, India went with KS Bharat, who had played four Tests, and Ishan Kishan, who was yet to make his debut. Since India pick specialist batters only in top-order, they should give priority to batters who can keep the wickets as well, so that they add more value to the team than just batting.