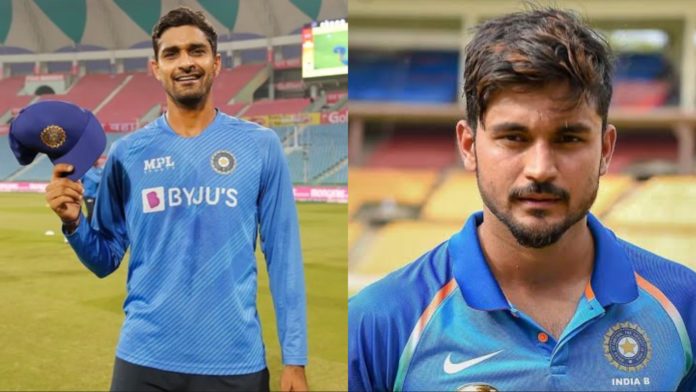 International teams have tried out many debutants in the last few years because of the hectic schedule. The Indian cricket team has been in action for almost the entire year so far in 2022, which has compelled the team management to give several debutants their maiden international caps.
The same has been the case with teams like England and South Africa. Some debutants make an instant impact with their performances and there have been such instances when a new player brought good luck to the team as the team went on a winning streak whenever he played. Here's a list of six such players.
1. Manish Pandey
Manish Pandey became a lucky charm for Team India as the Men in Blue won 19 consecutive T20I matches whenever Pandey was a part of the playing XI. Not exactly from his debut, but from March 2018 to December 2020.
2. Deepak Hooda
Indian all-rounder Deepak Hooda has played 14 international matches so far. The Men in Blue have emerged victorious in all 14 of them.
3. Satvik N
Romanian player Satvik N holds the record for the most consecutive wins by a debutant in the playing XI in international cricket as Romania won 15 matches on a trot.
4. David Miller
South African stalwart David Miller is one of the best finishers in white-ball cricket right now. When he started his international career, the Proteas won the first 13 matches where he played.
5. Shantanu Vashisht
Another entry from the Romanian debutants to feature on the list is Shantanu Vashist. The Romanian side won 13 straight matches after Shantanu made his debut.
6. Collis King
Former West Indies player Collis King was a lucky charm for his team. After King made his debut, the Caribbean outfit registered 12 back-to-back wins when he played.