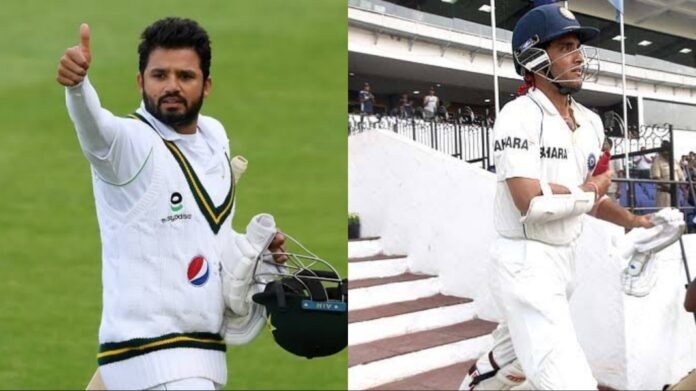 Recording a duck in Test cricket is one of the most embarrassing things for a specialist batter, but it is something that happens quite regularly. For the fans who are not aware, a duck is recorded by a batter when he gets out without scoring a single run for his team.
Many fans would know that great players like MS Dhoni and Suresh Raina started their careers with ducks on their debuts. Similarly, the following six popular players ended their cricketing careers with a score of zero in their last Test:
1. Azhar Ali scored a duck in his last Test
Veteran Pakistan batter Azhar Ali played his last Test in the recently-concluded WTC series against England. In the final innings of his career, he got out on zero off four balls against Jack Leach.
2. Sourav Ganguly scored a duck in his last Test
Another Asian player to feature on this list is former Indian captain Sourav Ganguly. He played his last Test against Australia, and in that game, Jason Krejza dismissed him on the first ball itself.
3. Sir Don Bradman scored a duck in his last Test
Many fans regard Sir Don Bradman as the greatest batter of all time. It is also a well-known fact that Bradman got out for zero in his last Test.
4. Shivnarine Chanderpaul
Former West Indies batter Shivnarine Chanderpaul also recorded a score of zero in his last innings. It was against England in 2015, with James Anderson dismissing him.
5. Ian Bell
Former England batter Ian Bell played his last Test against Pakistan at Sharjah in 2015. Shoaib Malik dismissed him for zero in that game.
6. Andrew Symonds
Former Australian all-rounder Andrew Symonds also features in this list. He could not open his account in the 2008 Boxing Day Test against South Africa, with Dale Steyn taking his wicket.