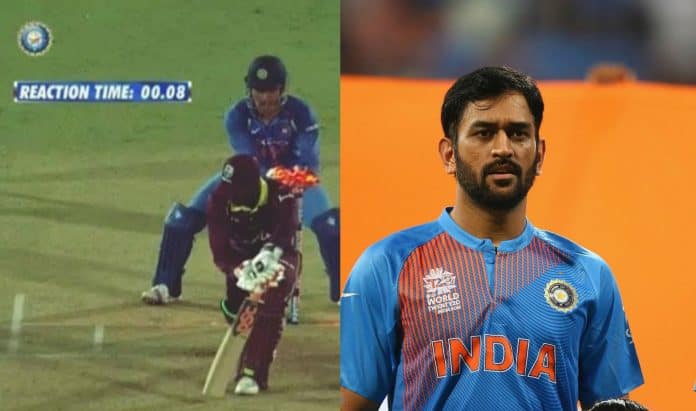 MS Dhoni is at the fag-end of his career now and nobody knows how long he will continue playing for India, but there is no doubt about the fact that whenever he retires and hangs his kit, he will go down in the history books as one of the greatest Indian players of all time.
In his 15-year long illustrious career, Dhoni has almost won everything with the Indian team, but he has also created some individual records along the way. Here are the 6 records of MS Dhoni which might never be broken –
6.Most runs at no.6 position in ODIs
MS Dhoni has scored the most number of runs batting at the most trickiest position of no. 6 in ODI cricket. In 129 innings that Dhoni has played at no. 6, he has scored 4162 runs at an average of 47.32.
The second in the list is Michael Bevan with 3006 runs. Among the active players, Jos Buttler comes after Dhoni and he is miles behind at the moment as he has got just 1977 runs at no. 6 in 64 innings at an average of 37.30.
5.Captained in most number of T20 World Cups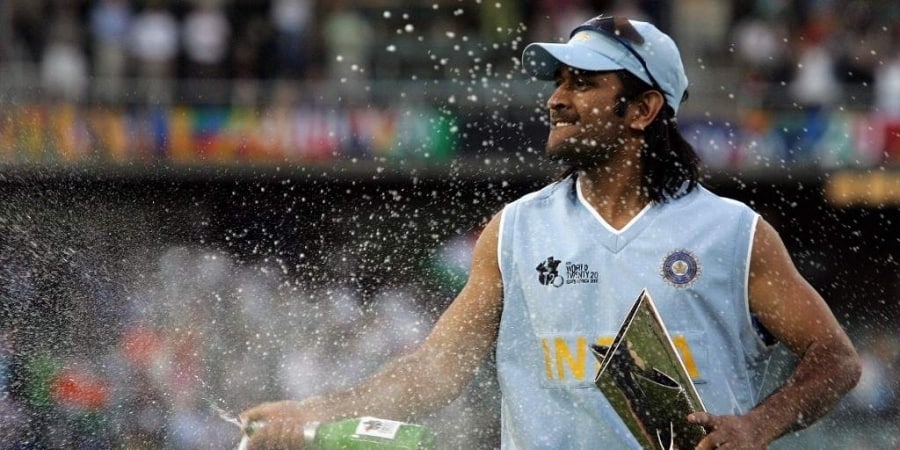 MS Dhoni has captained India in every T20 World Cup that has been played so far. While India won the inaugural edition of the tournament in 2007, they reached the final in 2014 and the semi-final in 2016. In the T20 World Cup of 2014, India reached the final without losing a single game, but they had one bad day in the final and they couldn't win the tournament.
4.Captained in most number of IPL finals
MS Dhoni has captained Chennai Super Kings in 10 IPLs and CSK has made it to the final in 8 of them. That's the most number of IPL finals that any team has played under one particular captain. Out of the 8 IPL finals that CSK has played, they have won 3 and lost 5.
3.Wicket-keeper with the fastest stumping
MS Dhoni is the only w icket-keeper in the world whose gloves don't go back at all when he collects the ball and the fact, that his gloves don't back with the force of the ball, gives him that extra split second to get the batsman out faster than anyone else.
Dhoni, in an ODI between India and Australia in 2016, affected a stumping in just 0.08 second off the bowling of Ravindra Jadeja. That's the fastest stumping that a wicket-keeper has ever pulled off. The batsman to be dismissed was George Bailey.
2.Wicket-keeper with most number of Stumpings
While people talk a lot about MS Dhoni's captaincy and his batting, his wicket-keeping often goes under the radar. But, the fact is that his wicket-keeping, particularly against the spinners, has been as good as anyone in the last 10 years.
He is so good with his glove-work and hardly ever misses a stumping opportunity. Dhoni has got a total of 195 stumping dismissals in international cricket so far which is the most by any wicket-keeper in world cricket.
1.Most International matches as captain
In the book of Cricket, MS Dhoni termed as one of the greatest captains. He is the only captain in the history of cricket to hold all 3 ICC trophies T20 World cup, ODI World cup, and Champions Trophy.
In his 10 years of captaincy journey, Dhoni captained 332 international matches including all 3 formats T20I, ODI and Test. In those 332 matches, he has won 178 matches as captain with the winning percentage of 53.61. In this list, Ricky Ponting stands next to him with 332 matches.