The cricketers, of course, want to be consistent against each and every opposition in international cricket, but often the cricketers have one favorite opposition against whom they score a lot of runs and maintain a very high batting average.
Here are the 7 batsmen with the highest batting average against one opposition in ODI cricket (min. 5 ODIs) –
7.Mark Boucher (Average against Kenya – 139.00)
The former South African wicket-keeper Mark Boucher didn't just average very high against Kenya, but his strike rate was also significantly high against Kenya.
Boucher averaged 139.00 against Kenya in 9 games with 2 half-centuries. His strike rate in those games was 149.46.
6.Steve Tikolo (Average against Bermuda – 140.33)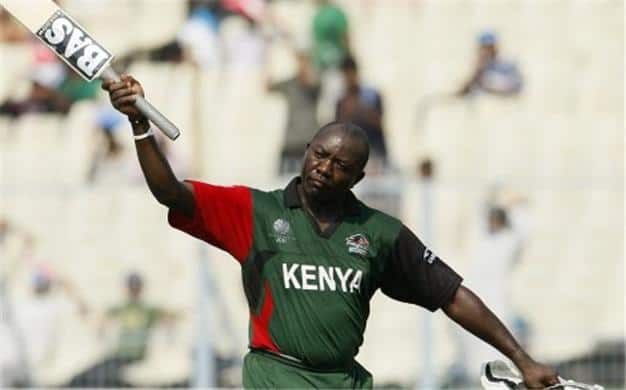 Steve Tikolo's average against Bermuda is extraordinary because his overall ODI average otherwise is just 29, but the former Kenyan captain scored at an average of 140.33 against Bermuda.
Tikolo played 8 games against Bermuda and scored 421 runs with one hundred and 3 half-centuries.
5.James Neesham (Average against Sri Lanka – 170.00)
James Neesham is another player who bats in the lower order and hence, he has the opportunity to stay unbeaten at the crease on a number of occasions.
Neesham has finished most of the games that he has played against Sri Lanka without getting dismissed and as a result, he averages 170.00 against the Island nation in 6 ODIs.
4.David Miller (Average against England – 207.00)
David Miller's case is pretty much like Asif Mujataba as he also has been dismissed just once by the England bowlers in ODI cricket so far.
The South African left-hander has scored 207 runs in 7 ODIs against England and since he has lost his wicket just once, his average is also 207.00.
3.MS Dhoni (Average against Zimbabwe – 208.00)
Dhoni also averages very high against Zimbabwe, but his average against Zimbabwe doesn't make a huge difference to his overall career average.
Dhoni has played only 6 ODIs against Zimbabwe out of the 350 ODIs that he has played in his career so far. Dhoni's average against Zimbabwe is 208.00, while his overall career average is 50.58.
If the games against Zimbabwe are excluded from Dhoni's tally, his average still remains 50.55.
2.Asif Mujtaba (Average against Australia – 214.00)
The Pakistani batsman Asif Mujtaba, whose ODI career was spanned across 7 years from 1987 to 1994, averaged 214.00 against Australia. However, that's largely because he remained not out in 5 out of the 6 innings that he played against Australia.
Mujtaba scored 214 runs against Australia in 6 games with 2 half-centuries and his highest score was 60. Because of the fact that he was dismissed just once, his average turned out to be the same as his runs' tally.
1.Fakhar Zaman (Average against Zimbabwe – 257.50)
Fakhar Zaman's favorite opposition in ODI cricket is Zimbabwe. The left-handed Pakistani opener has played 5 games against Zimbabwe and has scored 515 runs at an average of 257.50.
Fakhar has played a total of 46 ODIs so far and his overall average in ODI cricket is 46.62. If the games against Zimbabwe are excluded from Fakhar's tally, his average comes down to 37.