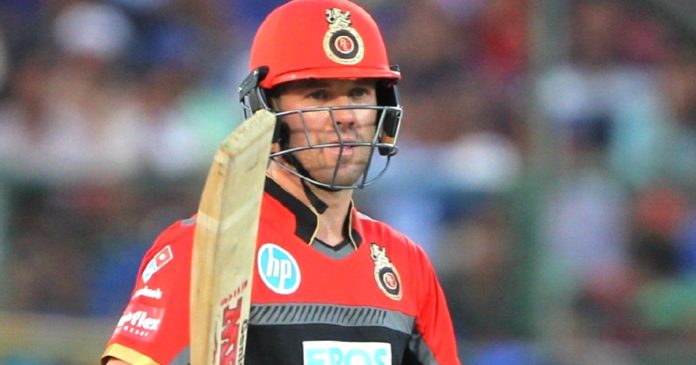 Former South Africa and Royal Challengers Bangalore (RCB) cricketer and legend to the world, AB de Villiers has finally spoken on what is next for him in cricket.
AB de Villiers has gained a great respect around the world for many reasons. The man's ability to hit the ball at any part of the field makes him a different breed.
De Villiers has made himself quite the name in India after he started playing in the Indian Premier League (IPL), especially while playing for Royal Challengers Bangalore (RCB) franchise.
After the end of the IPL 2021, the former South Africa international batsman announced his retirement from all forms of cricket, including the IPL. He had already retired from International cricket in 2018.
So after he announced his decision to retire, many a fans were wondering as what is next for the South African superstar. Well, ABD himself has spoken on it.
A South African website by the name of TimesLive quoted AB de Villiers speaking on many different topics.
AB de Villiers was quoted as saying that he believes that he has a role to play in South Africa cricket and in the IPL with RCB franchise.
"I still believe that I have a role to play in SA cricket and also over there in the IPL with the Royal Challengers Bangalore (RCB)," said De Villiers.
He added that he has no idea what will come next, but he will take a day's time and will think about. Meanwhile he also mentioned that he is currently working as a mentor to some youngsters in South Africa.
He continued that he hopes one day he will look back and say that he has made major differences to some youngsters and added that it is where his focus is. He also mentioned that he doesn't know whether this will be professional or on casual basis and might think about it in future.
That certainly means that the former South African cricketer has given a hint on becoming coach in the near future, but it is to be seen where he goes from here on.
AB de Villiers Cricket Career
AB de Villiers is one of the greatest ever to have graced the game of cricket. De Villiers has amassed over 15,000 runs in formats in International cricket. He has played 184 matches in the IPL and has scored 5162 runs, majority while playing for Royal Challengers Bangalore.