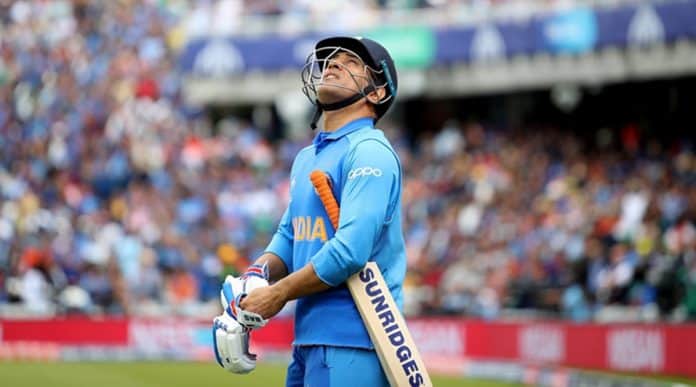 Dear MS,
I am not penning this letter to tell you that you are one of the most decorated cricketers in this country or that you have given your fellow countrymen innumerable moments of joy. That's there in the history books and is undeniable.
I am penning this letter to let you know how you have given me the lessons of life, not by your words, but by your actions.
No cricketer or sportsman ever in the history of sports would have received as much abuse or hate as you received in the second half of your captaincy stint, despite the fact that you brought laurels to the country on countless occasions.
Your fault was that you didn't fulfil the expectations of some of your former teammates who sought benefits of friendship from you at the cost of your intellectual honesty as Indian captain.
Your fault was that you put the relationships on the line to initiate a transition period in Indian cricket.
Your fault was that you didn't worry about the criticism that certainly had to come your way, given the kind of decisions you were going to make against the giants of Indian cricket.
I am sure it was easy not to rotate Tendulkar, Sehwag and Gambhir in the CB series of 2012 and just to keep Rohit Sharma on the bench. It's not that Rohit miraculously came and won the tournament for you. He didn't. What was the point of inviting the unnecessary flak?
What if you visualized Rohit Sharma's transformation into a colossal match-winner for India in white ball cricket in 5 years' time? The safe bet was still not to tinker with the status-quo and to keep Rohit out. It was not providing you any immediate benefits, was it?
I am sure Harbhajan Singh could have been kept in the loop for the Test series in Australia in 2011-12. What if you thought his replacement Ravichandran Ashwin could potentially become one of India's biggest match-winners in Test cricket in the next 5 years? Ashwin still didn't win you the Test series in Australia, did he? Again, no immediate benefits. Why did you do it?
I am sure it was easy to give up the Test captaincy after the legends of Indian cricket retired following the consecutive whitewashes in England and Australia in 2011-12. What was the point of staying there with a bunch of raw, inexperienced, young cricketers and receiving another round of thwacking overseas?
Wouldn't it have been clever to let a new captain take over and take the team through transition, rather than you taking the team through transition at the cost of more defeats and then passing the baton to the new captain? It was only going to make you look bad as captain. Why did you do it?
I am sure it would also have been clever to talk to the journalists more often and respond to the criticism for your decisions by putting forward your justifications. Why to stay silent and take all the rubbish thrown towards you one-sided?
If I were you, I would have done every single thing I mentioned above and would have satisfied my ego. What if the long term result of it would have been zero? At least, my ego would have been satisfied and I would have got some instant relief.
But, you, MS, were always more worried about the "man in the mirror" that you met everyday. You just wanted to be honest with the man in the mirror. As long as the man in the mirror was not looking down on you, you were fine even if everyone else was detesting you because nobody else mattered.
For you, MS, it was always a very tiring process to engage with the outside world because you knew it's volatile. You knew the justification to the outside world was never going to end. It was eventually going to get you tired. You never fell in the trap.
For you, MS, criticism was only as valuable as praise. You refused to accept the praise in the first place. You could have easily chosen your select few journalists for select few interviews where you could have been asked select few "convenient" questions.
But, you knew that praise and criticism were two sides of the same coin. One can't take one side of the coin and leave the other. To detach oneself from the coin, one has to leave both sides.
You were always a great calculator MS, weren't you? Without even speaking a word, you made people feel embarrassed. Your silence was the loudest response you could have given to your detractors.
Being a very reactive, arrogant and tempered guy, I crave for some of the precious personality traits you possess. Although it's nearly impossible, I hope I am able to become half the person that you are, someday.
MS, you are my hero, not for the cricketer that you are, but for the man that you are.
Thanking you for all the memories,
A fan.