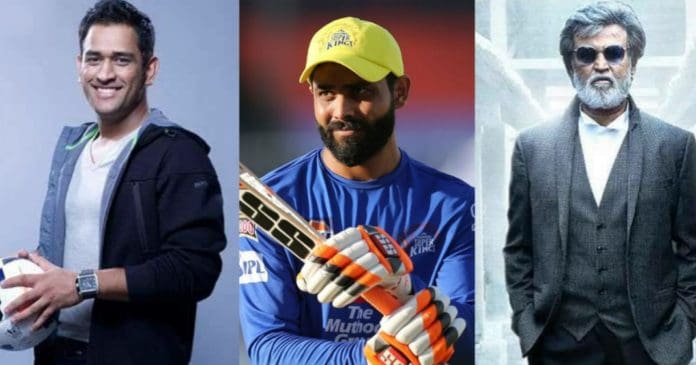 Indian all-rounder Ravindra Jadeja celebrated his 33rd birthday today. Many fans consider him the best all-rounder in India right now. He has proven himself as an excellent batter, bowler and fielder in all three formats of the games. Recently, the Chennai Super Kings retained him as their number one player ahead of the IPL 2022 Mega Auction.
Jadeja, who started his IPL career with the Rajasthan Royals in 2008 with a salary of less than 20 lakh, is now all set to earn a massive INR 16 crore in the upcoming IPL season. The Saurashtra-born all-rounder is currently nursing an injury, which forced him to miss the second Test of the home Test series against the New Zealand cricket team.
Although Jadeja did not play in the Mumbai Test match, he had performed well in the Kanpur Test. So far in his international career, the all-rounder has represented the Indian cricket team in 280 matches across the three formats. He has aggregated a total of 4,862 runs in 223 innings, where he was unbeaten on 69 occasions. Jadeja's highest score in international cricket is 100*.
Talking about his numbers in the bowling department, Ravindra has bowled 3,994.1 overs, picking up 466 wickets for the country. His best figures are 7/48. In the fielding section, Jadeja has so far taken 121 catches. Meanwhile, the all-rounder has played 200 IPL matches, scoring 2,386 runs and scalping 127 wickets.
When MS Dhoni compared Sir Ravindra Jadeja to Rajnikanth
Rajnikanth is the most popular Superstar, who is famous for his action movies. However, he is getting old, and thus MS Dhoni had tweeted in 2013 that since Rajnikanth was getting old, God created Ravindra Jadeja. Another hilarious posted by Dhoni was about how BCCI created IPL because Jadeja was unhappy that bilateral series only had 1 match. Here are the old tweets which have resurfaced.
God realised RAJNI sir is getting old so he created sir ravindra jadeja

— Mahendra Singh Dhoni (@msdhoni) April 9, 2013
Sir jadeja doesn't run to take the catch but the ball finds him and lands on his hand

— Mahendra Singh Dhoni (@msdhoni) April 9, 2013
Whenever sir jadeja makes an error its an invention and on a daily basis v get plenty of those,all patent pending

— Mahendra Singh Dhoni (@msdhoni) April 9, 2013
Sir jadeja was upset abt only 1 t20 match in a bilateral series so BCCI came up with the idea of IPL.so all the fans of ipl plz thank SRJ

— Mahendra Singh Dhoni (@msdhoni) April 11, 2013
Sir jadeja once wanted to make a silt mountain to play as a kid now v all call it mt. Everest

— Mahendra Singh Dhoni (@msdhoni) April 9, 2013