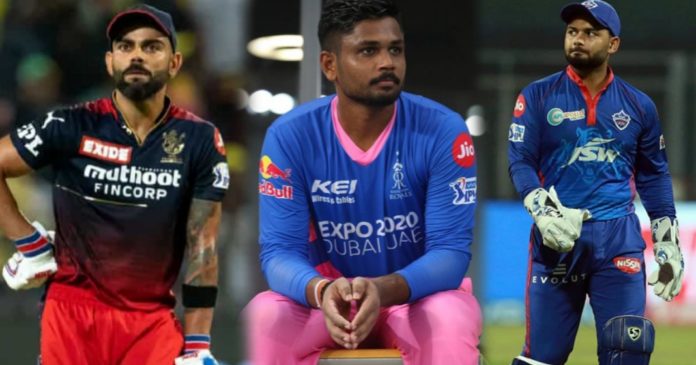 This is the 2nd ever time in the Indian Premier League (IPL)'s history that the competition is being played between 10 teams and it has a bulls-eye for the BCCI, making it even more exciting season.
We have crossed a total of 60 matches of the IPL 2022 season, and we have reached a position where the excitement is on among the fans, and so is calculator, because it is now time to calculate how much chances does their team have in making it to the Playoffs of the IPL 2022 season.
With the end of the league phase coming up, fans are biting their nail while thinking if their can still make it to the playoffs, don't worry, here we bring for you the scenarios for your favourite, whether they still have a chance at top 4.
Gujarat Titans
Newcomers Gujarat Titans is currently, as of writing this, the only team to have confirmed their place in the top 4, however, they are still in the fight for the top spot. They have 18 points from 12 matches and need to win their next match, while hope that Lucknow loses their next match against Rajasthan Royals to book their place at the top of the table.
Lucknow Super Giants
Lucknow based team is just one win away from confirming their place in the top 4 kf the points table. They have 16 points from 12 matches, and are also in the fight for the top spot in the points table.
Rajasthan Royals
Rajasthan Royals have 14 points from their 12 matches this year, can reach a maximum of 18 points. They next play Lucknow and and CSK in their remaining two matches, of which, just to be safe, they need to win both the matches or else, the other results need to go their way as they serious threats from Delhi, Punjab and Hyderabad.
Royal Challengers Bangalore
Royal Challengers Bangalore have only one match left to play and currently is on 14 points with negative NRR. So for them to qualify, they need to win that one match and then hope that Delhi and Punjab loses their both matches, while Hyderabad loses atleast one match.
Delhi Capitals
Delhi have 12 points from their 12 matches and are giving competition to RCB, RR and Punjab for that top 4 spot. For Delhi to qualify, just to be safe, they need to win both the matches, that also includes against Punjab and then hope that they Punjab loses their other match as well, while Hyderabad loses atleast 2 matches, or even if Hyderabad win their remaining matches, not by big margin.
Punjab Kings
For Punjab to qualify, they really need to beat Delhi Capitals and then also win their one other match against Hyderabad. Then after that, hope that Delhi loses their last match as well while Hyderabad doesn't win by big margin.
Sunrisers Hyderabad
Sunrisers Hyderabad have the most number matches still left to play, 3. They take on KKR tonight and must win that match to have a chance. If they win tonight, then also need to win the remaining matches too, while hope that RCB loses their last match, Delhi Capitals or Punjab Kings doesn't have 16 points.
Kolkata Knight Riders
KKR's chances are really slim and can get maximum of 14 points. For them to qualify, they need number of results to go their way. While they need to win their both matches by good margin, they need hope that RCB, DC and Punjab doesn't win any of their remaining matches, while they must beat SRH and also hope that SRH loses atleast 1 more match after tonight's match.
Chennai Super Kings, Mumbai Indians
Chennai Super Kings and Mumbai Indians are the two teams who have been knocked out of the IPL 2022 Top 4 race already, with Mumbai becoming the first team to be knocked-out.