Indian fast bowler Jasprit Bumrah recently celebrated the birthday of his wife Sanjana Ganesan. The Mumbai Indians star posted a special post on Instagram, where he mentioned how she was his person. Bumrah also stated that Sanjana stole his heart every day.
In case you didn't know, Jasprit Bumrah took a break from international cricket and got married to his wife Sanjana Ganesan earlier this year. Bumrah did not utter a word about his relationship before the marriage. Even Sanjana Ganesan did not share the details. Hence, not many people were ready to believe that Sanjana was going to be the wife of Jasprit Bumrah.
Jasprit did not play much in the home series against England. He then made his comeback to the field and donned the Mumbai Indians jersey in the first half of IPL 2021. Bumrah was at his best in IPL 2020. However, he could not continue that form in the 14th edition of the Indian Premier League.
The photos of Jasprit Bumrah and his wife Sanjana Ganesan went viral on the internet as soon as they were out. On that note, here's a look at all you need to know about Sanjana.
Sanjana Ganesan, the wife of Jasprit Bumrah, works as a sports presenter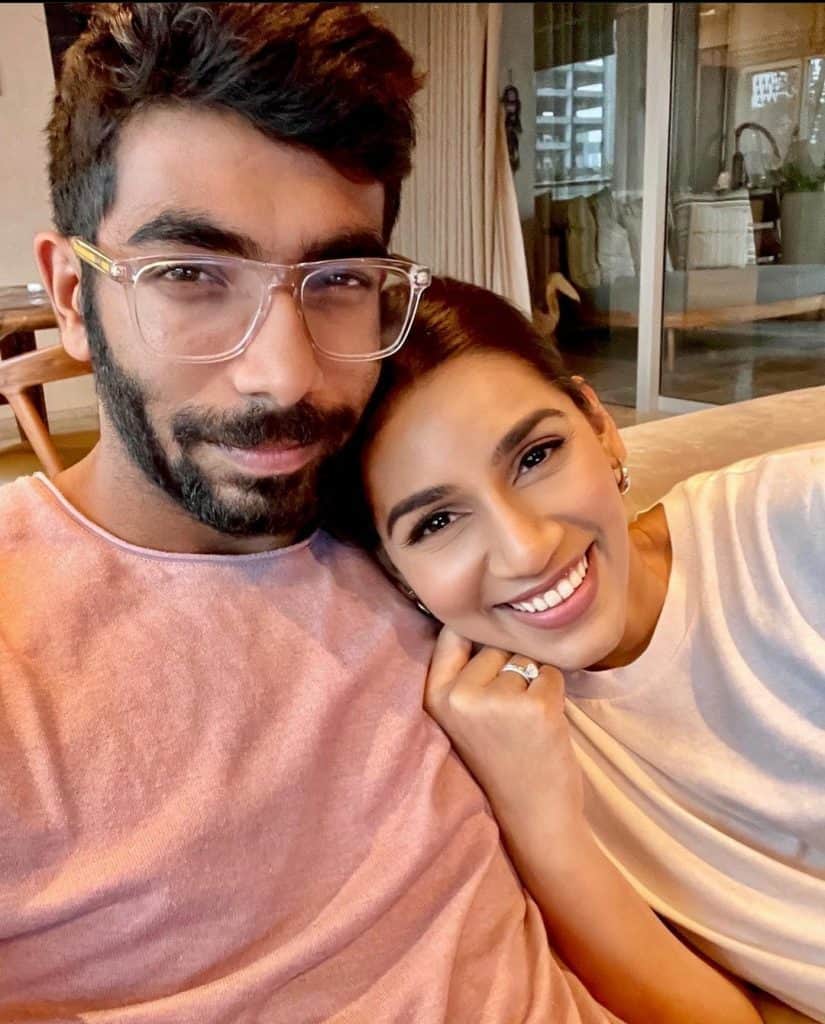 Even before Jasprit Bumrah got hitched to Sanjana Ganesan, many cricket fans knew Sanjana. The reason behind that was her excellent work for Star Sports. She worked as a presenter for the network and also was the host of Kolkata Knight Riders' show Knight Club.
Sanjana Ganesan has even worked as the host of the 2019 Cricket World Cup. Besides, Sanjana was even a part of the Pro Kabaddi anchors' group. Talking about her personal life now, Sanjana was born on May 6, 1991 in Pune. According to Wiki Bio, she studied at the Bishop's School and then pursued B.Tech. After completing her studies, she started working at a software company and also pursued modelling. Sanjana was a participant in MTV Splitsvilla 7.
When Jasprit Bumrah and Sanjana Ganesan got married, they posted twin posts on Instagram with the same caption. They labeled it as one of the happiest days in their lives. So far, they have got much love from their fans.
An old video of Sanjana Ganesan taking the interview of Jasprit Bumrah at BCCI Awards show Naman had also gone viral during their marriage time. It will be interesting to see if Sanjana gets an opportunity to take Bumrah's interview now again, after their marriage.