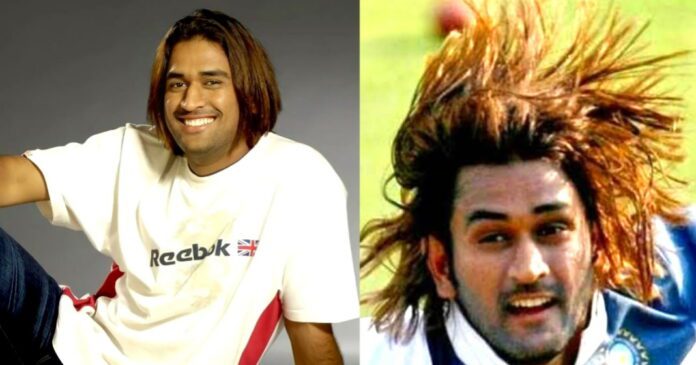 Former Indian cricket team MS Dhoni is one of the most successful captain of the Men in Blue, leading the team to lift the ICC Cricket World Cup 2011, ICC T20 World Cup 2007 and the ICC Champions Trophy 2013 Trophy during his stint as the leader of the team.
MS Dhoni has a huge fan following after his success with the Indian team. But, as depicted in his biography movie, MS Dhoni's start to his international career was not the best and was on the brink of being dropped from the team. That's when during a chat with then teammate Wasim Jaffer's wife, he revealed his ultimate aim.
Wasim Jaffer recently shared a captivating story about MS Dhoni from his early days in the Indian cricket squad. According to the ex-Indian opener, Dhoni had a conversation with his spouse where he humbly expressed his aspiration to earn INR 30 lakh by representing the nation.
Upon his entry into the Indian cricket scene in 2004, Dhoni encountered an initial challenge, being dismissed without scoring a run in his debut ODI against Bangladesh in Chattogram.
His following performances consisted of modest scores of 12, an unbeaten 7, and three runs. Transitioning to Test cricket in December 2005, during his debut match against Sri Lanka, the wicketkeeper-batsman managed to accumulate 30 runs. However, his second Test innings in Delhi resulted in a dismissal after scoring 5 runs.
Having faced a rather challenging beginning to his international journey, Dhoni candidly shared with Jaffer's spouse that he would be content to peacefully retire and reside in Ranchi if he could amass a sum of Rs 30 lakh.
"I recall he mentioned this to my wife, 'Bhabhi, I need to earn Rs 30 lakh. If I manage to make Rs 30 lakh, then I know I can live with great peace,'" Jaffer exclusively shared while talking with SportsKeeda.
Nevertheless, Dhoni's trajectory took a remarkable turn as he progressed in his career, eventually establishing himself as one of the most affluent cricketers globally.
His journey included steering India to victory in two World Cup championships. Additionally, he achieved an unprecedented feat by being the sole captain to secure triumphs in the T20 World Cup, ODI World Cup, and the ICC Champions Trophy.
Although MS Dhoni has now retired from all forms of the game, but he still continues to play and lead the Chennai Super Kings (CSK) in the IPL. He recently won CSK their 5th IPL title after beating Gujarat Titans in the IPL 2023 Final.