MS Dhoni is undoubtedly one of the greatest cricketers of all time. The fans have always tried to know more about Dhoni's personal life, and they all got to witness it in his biopic – MS Dhoni: The Untold Story. In that movie, the fans came to know that the sister of MS Dhoni, Jayanti Gupta, played a major role in his rise.
Very few fans would know that MS Dhoni has a brother named Narendra Singh Dhoni, but almost every cricket fan would know MS Dhoni has a sister named Jayanti. According to Sports Time, Jayanti Gupta is elder to Dhoni, and she is an English teacher by profession. As noted in the movie, MS Dhoni's sister was like a mentor to him and backed her always.
Jayanti Gupta, the sister of MS Dhoni, is married to Gautam Gupta
In the biopic, the fans had seen that MS Dhoni's sister Jayanti got married to Gautam Gupta. She always played the supporter's role to perfection. She is one of the main reasons why Dhoni has accomplished so much success on the cricket field. Who knows, maybe if Jayanti did not support him, Mahendra might have been still working as a ticket checker.
The struggle of MS Dhoni is known to almost every cricket fan now. There is a famous saying in this world that tough times do not last, but tough people do. Dhoni is perhaps the most perfect example of this saying. In his life, there have been many tough phases. But as he said in one of his interviews that everyone faces difficulty in life. The key is to keep calm and face the problem with a smile because even the good time will arrive soon.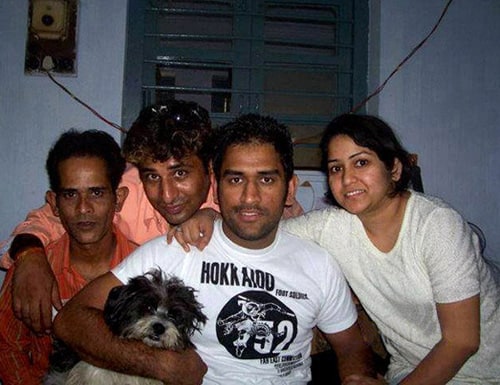 MS Dhoni has retired from all three formats of international cricket right now. He first quit the Test format and then decided to end his international career on August 15, 2020. Thanks to the IPL, MS Dhoni fans still get to witness their favorite player play on the field. However, the fans would be wishing to watch Dhoni play live in front of their eyes at the stadium one last time. Because of COVID-19 pandemic, the BCCI did not allow fans inside the stadiums.
Hopefully, the situation will improve by the time IPL 2022 comes. If that happens, the fans and family members of MS Dhoni, including his sister, could see him play live one final time.