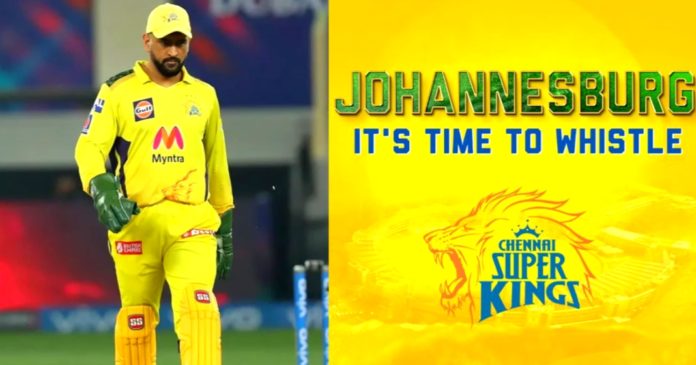 There has been rumour circulating around the web that current Chennai Super Kings (CSK) captain and former India captain MS Dhoni has been approached by the CSK team to become its CSA T20 League's Johannesburg franchise's mentor.
As it is known to everyone, with what was a tradition started by the Kolkata Knight Riders (KKR), now almost all the Indian Premier League (IPL) franchises are investing and expanding their business outside of the IPL.
A total of 6 IPL teams are investing in the upcoming Cricket South Africa (CSA) T20 League that is likely to be played in January or February next year. Among the six teams includes the 4 time IPL champion Chennai Super Kings (CSK).
The Chennai based franchise is for the first time expanding outside of India and have bought the Johannesburg based franchise in the league. To even further boost the team and the league, the franchise reportedly wants their icon and team captain MS Dhoni as the mentor of the Johannesburg franchise.
It must be noted that no Indian player is allowed to play or appear in an overseas league. For one to play, he must retire first. Even though MS Dhoni has retired from International cricket, he still plays in the IPL, as thus, CSK had to get permission from BCCI for him to become Johannesburg franchise mentor.
However, it is being said that the BCCI is staying firm to its rules and MS Dhoni won't be allowed to join Johannesburg team in any capacity.
A BCCI source told to The Indian Express that no Indian players, contracted or domestic players, won't be allowed to join any other leagues until he retires and cuts all ties with the BCCI. "It's clear, no Indian player including domestic players can take part in any other league until he is retired from all forms of the game," the source informed The Indian Express.
The report on Indian Express further states that when asked about a player MS Dhoni will be allowed to join a team as mentor, the source added, "Then he can't play IPL for CSK. He has to retire here first."