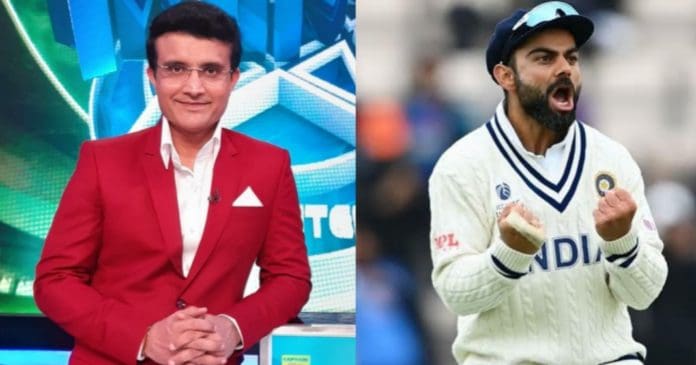 A couple of weeks ago, Virat Kohli quit as the captain of the Indian Test Team. Recently, Sourav Ganguly has given an update about the selection of Virat Kohli's replacement. In this article, we take a look as BCCI President Sourav Ganguly gives an update about India's next Test skipper.
BCCI President gives update about India's next Test skipper
Amongst the various topics that Sourav Ganguly spoke about in a recent interview, he also gave an update on the role of India's Test captain. Regarding this, he said, "Obviously, there are certain parameters of leadership and whoever fits the bill will be the next Indian Test captain. I believe selectors will have a name in mind and they will discuss it with office-bearers — President and Secretary — and it will be announced in due course of time."
India's next Test assignment will be against Sri Lanka. The tournament will start at the end of February. The management will need to make its decision by then.
A tough choice for the management
Virat Kohli is the most successful Test captain for India so far. Although there were doubts about his captaincy in limited-overs cricket, Virat had no concerns in the longer format. Hence, his giving up the role is a big blow to Team India.
Most importantly, India does not have a readymade replacement for Virat. Rohit Sharma is currently being tipped as Virat's successor but the Mumbai cricketer is older than Virat and has an infamous injury record. The other options – KL Rahul and Rishabh Pant are too inexperienced at the moment. Names such as R Ashwin and Jasprit Bumrah also do not seem feasible as they belong to the bowling department. Therefore, BCCI has a tough decision to make in the coming days. It will also be crucial considering the World Test Championship is on the line.