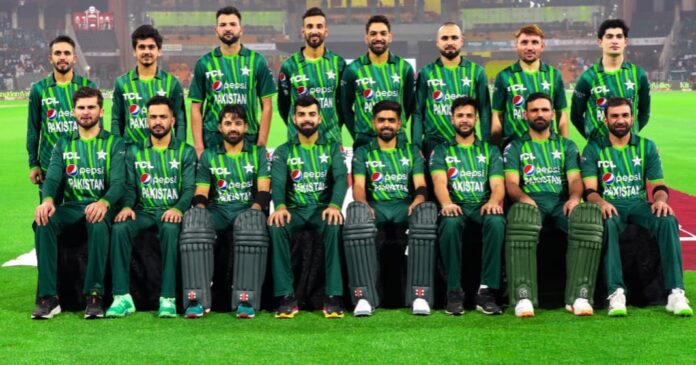 A Pakistan cricketer is reportedly under the scanner for his involvement in revealing the secrets of the dressing room. If he is found guilty, he might even be dropped from the World Cup squad.
A few days ago, a video went viral of the Pakistan dressing room. It was clear that many players were not on the same page. This could have an adverse impact on the performance of the team in the coming days.
Pakistan's dressing room has not been calm recently
Babar Azam and Shaheen Afridi had an argument in the dressing room and Mohammad Rizwan had to come in between. It is a serious situation if two top cricketers are not in the best of terms.
The fact that this information came outside was even more damaging. It is reported that Pakistan opener Imam-ul-Haq has a role in it. If this is proven, the opener might have to face some impact, including missing out on his place in the upcoming World Cup.
The Men in Green could have a lot of changes for the World Cup
Pakistan team could have a number of changes before the World Cup. Naseem Shah is close to being ruled out of the competition. A replacement has to be found for him while it is also being said that Shadab Khan could be dropped. Shadab is currently the vice-captain of the squad and if he misses out, it is a strong statement by the selectors.
Pakistan's batting also needs to step up soon. Babar Azam has to score runs against tough opponents while the openers have to fire often. The middle-order also needs to take more responsibility for the benefit of the team. Some fresh faces in the team might actually help the squad. Names such as Abrar Ahmed are in the running right now.