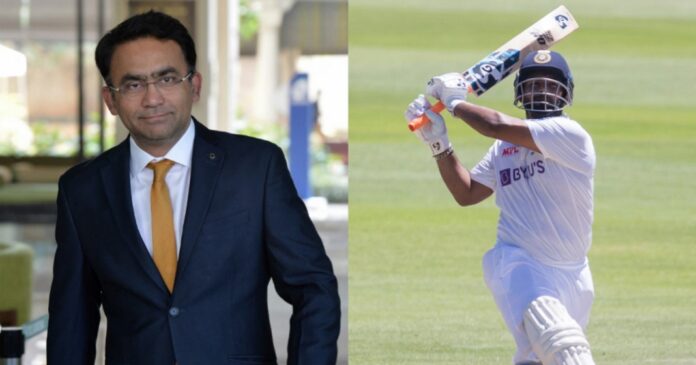 Star Indian wicket-keeper batsman Rishabh Pant is set to be out of the field for a long time due to injury. His car had met with an accident and for this reason he is now in the hospital and there is a possibility that Pant will not be able to play for a long time. At the same time, there has been a big reaction regarding his replacement in Test matches.
Saba Karim feels Ishan Kishan should replace Rishabh Pant is Test
Former cricketer Saba Karim has said that Ishan Kishan should be played in place of Pant for the four-match Test series against Australia as he too can bat like him. Ishan is yet to receive his first Test cap having already played for white-ball teams.
A four-match Test series will be played between India and Australia from 9 February to 13 March. These matches are very important for the Indian team as it will be necessary to win these matches to reach the final of the World Test Championship 2021-2023 edition.
Team India has already suffered a major setback in the form of Rishabh Pant. Due to injury, he will not be available during this series. For this reason, Saba Karim believes that Ishan Kishan should be given a chance instead of Pant.
While talking to India News, he said,
"I know KS Bharat is being groomed for the Test team. But as far as I feel Ishan Kishan is a better option as Pant's replacement. Ishan Kishan can also do the kind of role Pant used to play. He is currently playing Ranji Trophy and has scored a quick century. We were winning Test matches only because of Pant because he was not only playing match winning innings but also scoring runs quickly. This not only increased the pressure on the opposition team but also gave Indian bowlers time to take 20 wickets."