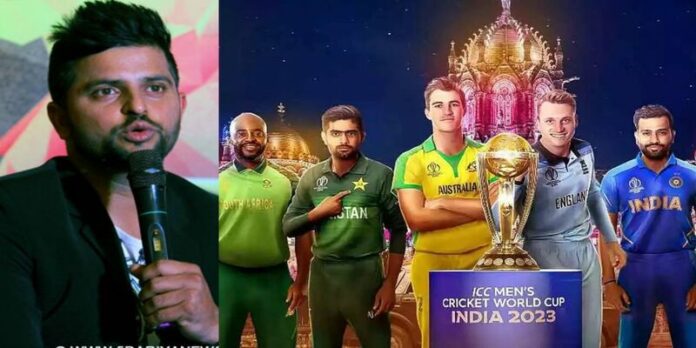 The 2023 ODI World Cup is about to start in India. This tournament will feature the best ten teams in the world, just like the last edition in 2019. Every team will play nine group matches against other teams, and the top four will qualify for the semi-finals.
This tournament will kick off when England faces New Zealand in Ahmedabad on October 5. Team India will open their campaign with a game against Australia in Chennai on October 8. With not much time left before the start of the tournament, the predictions have started.
Many former cricketers and cricket pundits are choosing the winner, finalists, or semi-finalists in the coming event. On the other hand, former Indian superstar Suresh Raina also named his top four picks that might end up playing in the semi-finals.
Raina, who was present at the inaugural edition of the Times of India's 'Right to Excellence: Sports Summit 2023, said that India has great chances. Raina was part of the Indian team that won the World Cup in 2011 under MS Dhoni. Just like that, India is again hosting the tournament at home.
Raina said, "Last time we hosted the World Cup in India, we won it. And hopefully we do it again." He also wished Team India good luck for the finals of the Asia Cup 2023 and said that it would be great if India can win both tournaments. Team India will face Sri Lanka in the final of the Asia Cup on Sunday in Colombo.
On the other hand, Raina named Australia, England, and either Sri Lanka or Pakistan as the three teams apart from India that can qualify for the semi-finals. India hasn't won an ICC title since 2013, and it can be a big opportunity for the team to win the title at home.