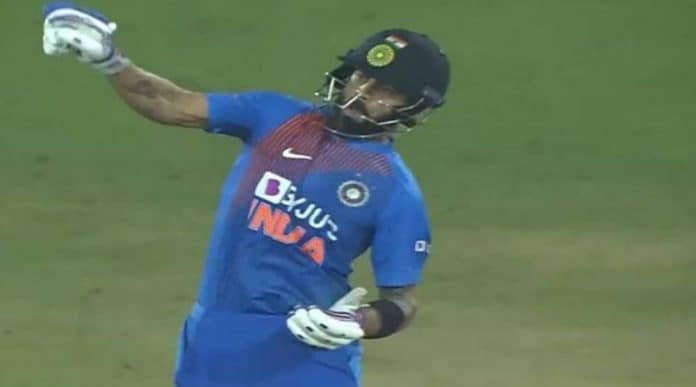 The first t20 between india and West Indies happened tonight where kohli played a remarkable innings and a notebook celebration. It's a one of the day in cricket history which everyone have to see. Indian skipper Virat Kohli hit back to back sixes in Kesrick williams over and emulated his own celebration.
Things weren't in India's way where india missing couple of catches after that We Indies posting a strong total of 207 on board . West Indies had a early breakthrough picking rohit sharma for single digit.
There comes virat kohli Indian skipper who intially not timing the ball and hard hitting the ball. For first 20 to 25 balls kohli makes ball a run 9th over kohli switched to beast mode.
King kohli came up with notebook celebration
Things aren't fine between kohli and Williams faced off each other several times. Williams try to block kohli while he is picking a tight single. Then fired back at Williams and hit his ball back to pavilion . The celebration comes after he hit the ball to six by just flicking the bat in the 3rd ball of 16th over. He hit that six after a boundary from previous ball then he ticked all the check boxes followed up with entertaining celebration.
Watch the Video Below:
Williams celebrations already back fired him years back against walton. And it happened again today. Williams gone for 60runs before completing his quota of 4overs. Indian captain who is magnificent tonight scored his career best 94 runs at a strike rate of 188 which includes 6 fours and 6 sixes. India finished the match with 2 balls left in the 19th over.
On the other side KL rahul scored 62 runs and a cameo innings came from pant. Lets hope next match in coming Sunday night at Trivandrum will also be a treat to watch.