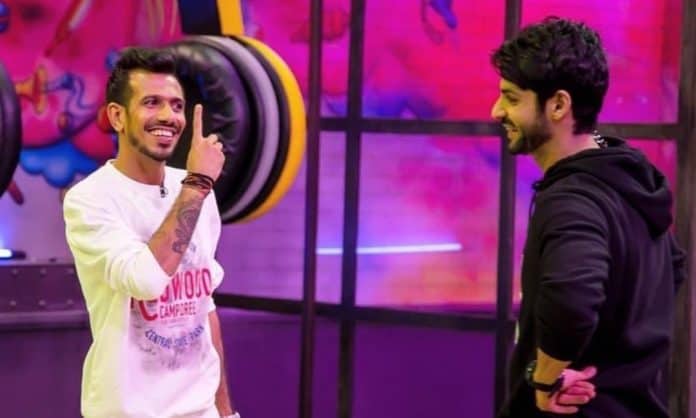 With the advent of T20 cricket, the fans have complained that the sport of cricket has become a batsman-dominated game. The team with the better batsmen usually gets the upper hand in the contest nowadays. Back in the 90s, the bowlers could get the better of the batsmen with their swing and bounce. Unfortunately, to make the sport more popular, the cricket associations advice the pitch curators to make a batsman friendly wicket.
This change is the biggest reason why England constantly tries to become the first team to score 500 runs in a single ODI innings. The team came very close to its target a few years ago when they piled up a score of 481 runs against Australia.
To avoid further imbalance between the bat and ball, Indian leg-spinner, Yuzvendra Chahal came up with a hilarious suggestion to equal the game. During his interview with Sports Tak, the Haryana-based player said:
"It will have an impact on drift and swing on the ball. So, in the end, it will become easier for batsmen. So another rule should be added then that if a batsman hits a six then he himself will have to bring back the ball,"
As per the Royal Challengers Bangalore spinner, ICC should introduce a rule where if a batsman hits a six, he himself should get the ball back. This rule would definitely stop Chris Gayle from hitting maximums because he often hits long sixes. Virat Kohli may not find any trouble if this rule is implemented because he rarely hits the sixes, and as he is so fit, he can easily bring the ball back in no time.
This situation was recently created in the closed doors match between Australia and New Zealand. In that game, the fielders and the substitutes had to find the ball if a batsman sent it into the stands.
Also Read : Anupama Parameswaran clears the rumour of dating with Jasprit Bumrah