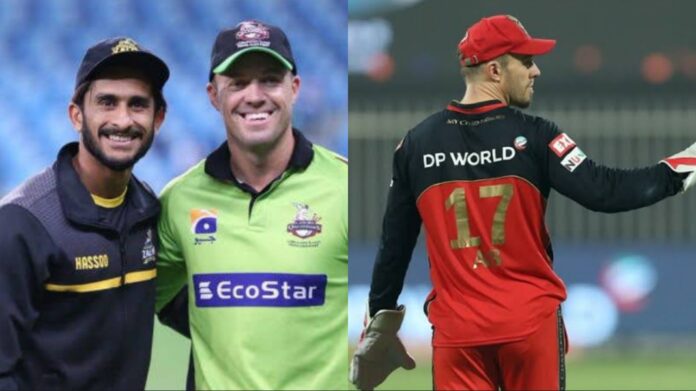 Fans of IPL and PSL have always had debates as to which is the number one T20 league in the world. A majority of the members of the cricket universe feel that the Indian Premier League is the top league of the world, and the numbers reflect the same. However, there is also a part of the cricketing fraternity that believes that Pakistan Super League is the best.
While we are not going to compare IPL and PSL here, we will have a look at three such overseas players, who have been a part of both leagues, captained in Pakistan Super League but never did so in the Indian Premier League.
1. AB de Villiers has captained in PSL but not in IPL
Former South African cricket team captain AB de Villiers is among the biggest match-winners in IPL history. Surprisingly though, he never captained Delhi Capitals or Royal Challengers Bangalore. He led Lahore Qalandars in three matches in 2019, recording one win and two losses.
AB de Villiers has announced his retirement from the IPL now. So, it is unlikely that fans will ever see him as a captain in the league.
2. Ravi Bopara
Indian origin England all-rounder Ravi Bopara played for the Punjab Kings and SunRisers Hyderabad during his IPL career. None of the IPL teams gave him a leadership opportunity. He led the Karachi Kings of PSL in one match of the 2016 season, where he failed to lead his team to a win.
3. Usman Khawaja
Australian batter Usman Khawaja played for the Rising Pune Supergiant in the IPL, but the team never made him the captain. He got a chance to captain in PSL 2021, when Islamabad United handed him the reins of the team for one match. Khawaja won that game as captain.