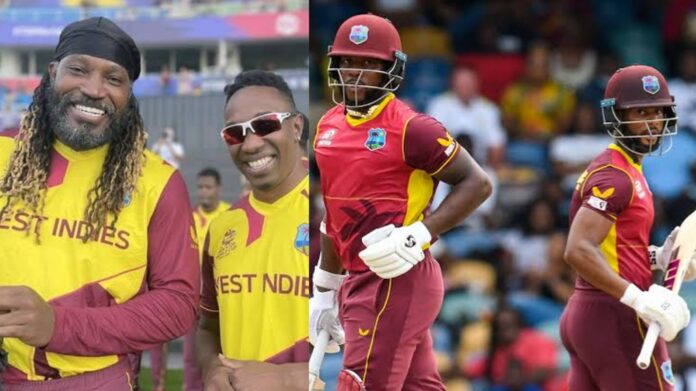 West Indies cricket hit its lowest point in the ICC Cricket World Cup 2023 Qualifiers as the Caribbean side has failed to qualify for the mega event for the first time in cricket history. They barely managed to sneak into the 2019 Cricket World Cup, but now in 2023, they failed to qualify for the mega event.
The West Indies team has a big fanbase across the world. It is quite disappointing to see their team lose against the associate nations and lower-ranked teams. In this listicle now, we will look at the five things Windies should do to get back on track in ODI cricket.
1. West Indies should consider changing home base or play matches as per Asian timings
One of the major reasons behind Windies' downfall has been the lack of finance in the board. The players prefer playing in T20 leagues over international matches. The fact that not a single broadcaster in India telecasts their home matches shows that they are in a desperate need of finance.
One smart move which Cricket West Indies could do is shifting their home base to an Asian country. Perhaps, they can tie up with Saudi Arabia or UAE and play their matches there or play in India like Afghanistan used to do. A deal with middle-east country can give them good time zone and financial boost.
Fans love to watch Windies cricket, but the awkward time zone often results in low TRP. Through this way, the Windies board can generate lots of revenue.
2. Ask legends of West Indies cricket to have mentorship sessions
The current Windies team is slightly demoralized because of the recent results. Perhaps, CWI can arrange a weekly session where the likes of Chris Gayle, Brian Lara, Kieron Pollard, DJ Bravo, Ian Bishop and several other legends can give some valuable tips to the Windies players and save their cricket.
3. Form 3 separate squads for 3 separate formats
This may not seem a smart move but it can help Windies release its players for T20 leagues and have strong ODI, T20I and Test squad at the same time. They have no dearth of talent. If the management is better, Windies will be back on track soon.