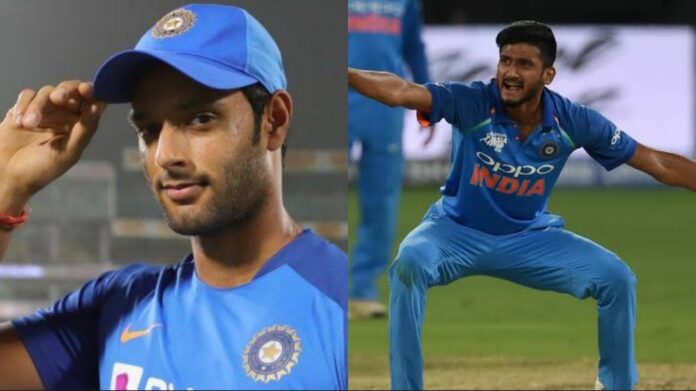 2023 World Cup is approximately 12 months away. The Indian team kicked off its preparation for the mega event with the ODI series against the New Zealand cricket team this month. Unfortunately, rain played spoilsport and forced two matches to end with no result. The Blackcaps won the three-match series by 1-0.
The next series for the Indian cricket team will take place from December 4 onwards against the Bangladesh cricket team. It will feature three matches as well, and most of India's top players will play in the series. A new selection committee will be appointed by the BCCI, and they should try out these four forgotten players before the 2023 World Cup.
1. Shivam Dube deserves a chance before 2023 World Cup
Hardik Pandya is India's number one all-rounder, but the Men in Blue do not have a proper backup for him. Someone like Shivam Dube, who was dropped after just one ODI, should be given three to four opportunities. He can be Hardik's backup if he performs well.
2. Khaleel Ahmed
India needs more left-arm pacers in their attack. The addition of Arshdeep Singh made a considerable difference, and if the team has a wicket-taker like Khaleel Ahmed, then the bowling attack will become much more dangerous.
3. Rishi Dhawan deserves a chance before 2023 World Cup
Rishi Dhawan is another player who can be a backup for Hardik Pandya. Dhawan performed brilliantly in the previous edition of the Vijay Hazare Trophy. He played his last game for India back in 2016, and if he gets a few more chances, he can showcase his talent.
4. Jayant Yadav
Not many fans would remember that Jayant Yadav played an ODI for India in 2022. It was against South Africa earlier this year, but he was dropped after that. Yadav can be a decent spin-bowling all-round option if groomed well.