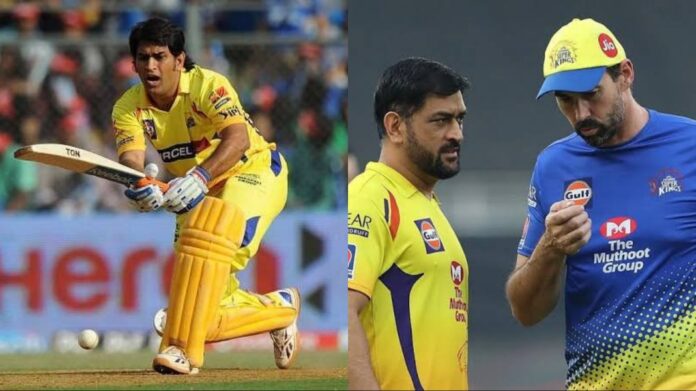 MS Dhoni is the most successful captain in cricketing history. He is the only captain to have won the prestigious ICC Cricket World Cup, ICC Champions Trophy, ICC Test Mace and ICC T20 World Cup as a captain. On top of that, when leading the Chennai Super Kings, he has won four Indian Premier League trophies and two Champions League T20 titles.
Several big names have played under the leadership of MS Dhoni at least once in their careers. Quite a few of them have already announced their retirement and are working as coaches now. Interestingly, there are four such members of the CSK coaching staff, who once played under the team's current skipper Dhoni and are now working as the coach of the same team.
1. Stephen Fleming played under MS Dhoni in IPL 2008
Chennai Super Kings head coach Stephen Fleming has been the head coach for quite some time. The only season where Fleming participated as a player was in 2008. In that season, he played for the Chennai Super Kings under the leadership of Dhoni.
2. Lakshmipathy Balaji played under MS Dhoni in IPL 2008
CSK bowling coach Lakshmipathy Balaji was also a part of that squad in 2008. Balaji also made a comeback to the Indian team in T20Is after that and played under Dhoni there as well.
3. Dwayne Bravo
Balaji has reportedly taken a break of one year from the Chennai Super Kings coaching staff. He will continue as a coach at the academy. In the meantime, IPL's highest wicket-taker of all time – Dwayne Bravo – will serve as a bowling coach for the Super Kings. Bravo played under Dhoni in multiple IPL seasons.
4. Michael Hussey
Current Chennai Super Kings batting coach Michael Hussey also played for the team under Dhoni once upon a time. Hussey was the top opener of the CSK team.