Every IPL season will be a career-defining one for a few players. IPL 2021 will be a really crucial campaign for a few cricketers. In this article, we talk about five players for whom IPL 2021 will be a career-defining one.
We say it's career-defining because the competition for places in Indian has become intense. Moreover, IPL is now a primary criterion for selection to the squad. Almost every player getting selected to the team should have had at least one or two good seasons of IPL. Hence, if these players can manage that in 2021, with some significant tournaments coming up, they can set their careers on track.
5. Kuldeep Yadav
It's fair to say that Kuldeep Yadav has lost his way in his career. While it's been a few seasons where he has not done well in IPL, the same is the scenario in the Indian Team. In T20I's, he is not even being considered while in Tests and ODI's, he is gradually losing his spot after consistent poor performances. Hence, we think IPL 2021 will be career-defining for the cricketer. If he manages to have an exceptional season, Kuldeep is a sure-shot selection in the Indian Team as he adds variety to the bowling attack. This way, he can set his career back on track.
4. Sanju Samson
It's a strange situation to be Sanju Samson now. He is the captain of an IPL franchise, a distinction only eight cricketers can get. Yet, the Kerala man is below KL Rahul, Rishabh Pant and Ishan Kishan in the pecking order concerning the wicket-keeper spot in the Indian T20 team. However, if he performs well as a captain in 2021, he can find a way back to the Indian Team. Although that is still hard, if Sanju can make an impact as a captain, the resounding noise would surely trigger a few bold decisions by the selectors.
3. Deepak Chahar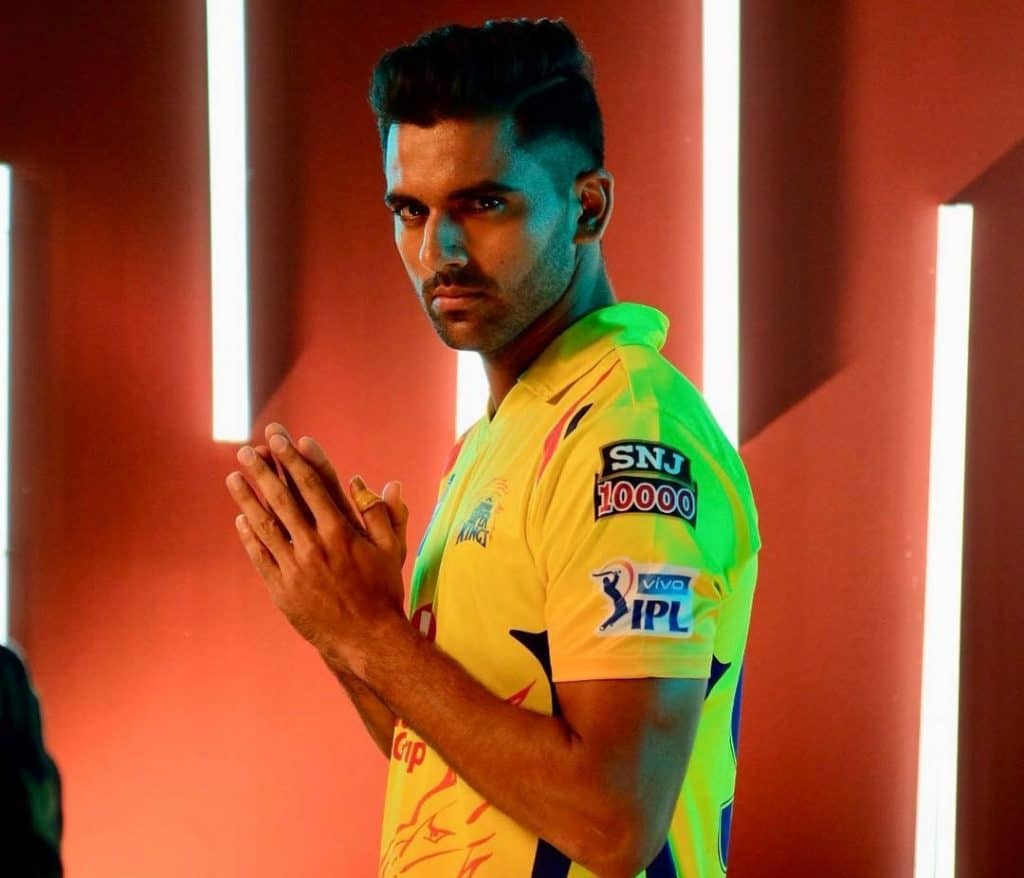 Until very recently, Deepak Chahar was regarded as India's go-to man during the power-play in T20I's. However, with the return of Bhuvneshwar Kumar, Deepak's position looks to be in danger. Moreover, he had a mediocre IPL 2020, which will further add pressure on him. Nevertheless, if he can return to his best at the upcoming campaign, there will be scope for his selection in the squad. For that, he will have to be consistent than ever. Hence, IPL 2021 will be career-defining for him.
2. Varun CV
Is it a bad fate or is he not maintaining good fitness standards? This question will be answered in IPL 2021. The highest wicket-taker for KKR last season, Varun CV has twice failed to wear the blue jersey despite being selected in the squad. Fitness was the issue on both occasions. If the Tamil Nadu man has to fall back on the radar of the selectors, a good IPL 2021 is a must. Since India is anyways struggling to find spinners who can contain runs in the middle, if Varun performs well, he will do well for himself.
1. Manish Pandey
With the kind of competition for places in the middle-order right now, a comeback seems hard for Manish Pandey. It is sad because somewhere, you would think that he never got the chances to prove himself. Unlike Ishan Kishan or SKY, Manish never got a good chance to play up the order. He was always left to tackle tough situations. That said, in the chances he got, he wasn't able to make an impact. It has been the same for Sunrisers Hyderabad. Manish is yet to justify his price-tag for the franchise. Hence, IPL 2021 will be career-defining for him.